Why China's Djibouti Presence Matters
Beijing's growing role there has broader strategic implications.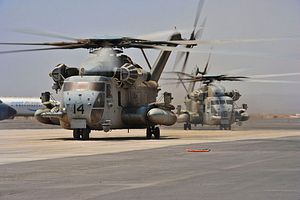 China's foreign policy is evolving, and Africa may be both its proving ground and litmus test. As Beijing is seeking to expand its global role, its national interests, citizens, and assets need to be protected abroad, and nowhere else is this need as acute as it is in Africa. Consequently, China seems to have embarked on a bid to move away from its traditional "hands-off" approach – characterized by non-intervention in another state's domestic affairs – to one where influencing, or even utilizing military force, is no longer taboo. However, striking the right balance between protecting its interests without succumbing to imperial temptations will prove to be a difficult test for China's leadership.
For a few years already, China has been seeking a greater role as a regional security provider in Africa. China has actively participated in anti-piracy efforts off the Somali coast since 2008, stepping up its contribution significantly in 2010. Chinese President Xi Jinping also raised eyebrows in September last year when he announced that his country would be providing $100 million in military aid to the African Union (AU) to enhance the AU's combat readiness by helping to create an African standby force, as well as an emergency response and quick-response force. Furthermore, in 2014, China deployed an infantry battalion to the UN peacekeeping mission in South Sudan, marking the first time China sent combat troops abroad.
Most recently, Beijing has begun building a brick-and-mortar naval base in Djibouti, two years after the two countries signed a Security and Defense Agreement in 2014.  According to Lyle Morris of RAND Corporation, "Such initiatives are a clear departure from Beijing's aversion to military or security intervention in Africa," while "the announcement [of providing $100 million to the AU] suggests a rethinking of Chinese priorities on the continent, and marks a recognition that China's participation in conflict resolution will be an unavoidable byproduct of increased Chinese engagement."
However, the coming evolution of China's policy in Africa is likely to set it on a collision course with the United States. The construction of the Chinese naval base in close proximity to the United States' Camp Lemonnier has been observed with suspicion in Washington, because of Djibouti's vital role in the fight against terrorism. U.S. Ambassador to Djibouti Tom Kelly stated in a Financial Times interview that Djibouti is "the biggest active military construction project in the entire world . . . It's number one of everything we're doing," putting the country "at the forefront of our national security policy right now." With the Chinese military close by, fears abound that American intelligence gathering may be disrupted by allowing Beijing to establish a strategic foothold in close proximity to the oil trade routes from the Middle East and to the Indian Ocean. Thus, as the United States and China are vying for regional (and global) dominance, Kelly warned that cohabitation "will be a challenge for all involved."
Such concerns are exacerbated by Beijing's ongoing ambiguity regarding the purpose of the naval base. The construction project is merely referred to as "military supporting facilities" intended to "provide better logistics and safeguard Chinese peacekeeping forces in the Gulf of Aden, offshore Somalia and other humanitarian assistance tasks of the UN." Apart from making concerned efforts to dispel America's worries or even outright dismissing them, China is downplaying the base's role in strategic military expansion. Instead, Beijing has sought to justify the installations in terms of its increasing responsibilities within the UN framework.
Notwithstanding, critical voices are becoming louder in Washington DC. Earlier this year, Congressman Duncan Hunter (R- Calif.) released a statement lambasting the strengthened relationship between China and Djibouti's quasi-dictatorial President Ismail Omar Guelleh, and its potentially adverse effects on American national security. He was soon joined by Rep. Dana Rohrabacher (R-Ca.) and Rep. Chris Smith (R-N.J.), who called for Washington to cease supporting his undemocratic regime and pressure Guelleh to step down.
However, Guelleh is unlikely to be responsive to demands from Washington given the immense investments China is pouring into his impoverished country. For example, state-owned China Merchants Holdings bought a $185 million stake in the immensely important Port de Djibouti, while China State Construction Engineering Corporation secured a $420 million bid to further enhance the port's facilities. The Chinese are also constructing a $4 billion railway line between Djibouti and Ethiopia. As for the naval base itself, China will be paying $20 million per year for the next decade. Consequently, were push to come to shove, Djibouti's loyalty may ultimately be with China, placing the People's Republic in an advantageous position for leveraging its influence vis-à-vis the United States.
Emboldened by Beijing's deep pockets and political support, Guelleh has become an increasingly autocratic ruler, curtailing free speech and assembly rights, while ramping up arbitrary arrests of the opposition as well as the use of torture. Since at least 2010, when the national assembly removed the two-term limit for the presidency, Guelleh's Union for a Presidential Majority (UMP), has effectively "usurped" the state. Presidential elections were held on April 8 and Guelleh won 87 percent of the vote after several opposition figures boycotted the poll. China has truly been a boon to his regime's survival; as Western firms are increasingly discouraged from doing business in Djibouti due to political difficulties, Chinese firms take over their place and assist in propping up his regime.
Johannes Feige is an independent researcher on Asian military and international affairs based in Taiwan. He previously worked as a researcher at the Freeman Chair in China Studies at the Center for Strategic and International Studies (CSIS) in Washington, D.C.