Is a Winter Oil Production Freeze in the Works?
OPEC promises a plan November 30, but in the meantime members and non-members dither on cuts and freezes.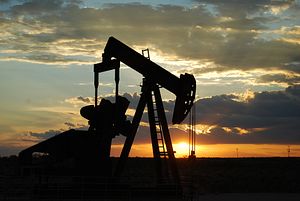 OPEC and non-OPEC producers met over the weekend and decided nothing. The results of the two days of meetings were little more than a small drop in oil prices as markets pondered the ever-growing supply surplus and inability of producers to agree to freezes or cuts.
In late September, OPEC members agreed to the first production cut among the cartel in eight years. As Bloomberg noted at the time, the outlined deal was only possible because it seemed Saudi Arabia had caved to Iranian demands for exemption. The cartel is expected to announce details of how the cuts will be distributed at a November 30 meeting. According to RFE/RL, Iran and Iraq are pressing their cases for exemptions. Michael Lynch, president of Strategic Energy & Economic Research, told Bloomberg, "There are so many requests for exemptions one has to wonder who will be left to make the cuts."
The October meetings haven't inspired much confidence, not the least because non-OPEC members have made no commitments to cuts or freezes. Countries like Azerbaijan, Brazil, Kazakhstan, Mexico, Oman, and Russia agreed only to meet again ahead of the November 30 OPEC meeting.
Oil prices took a nosedive in 2014, tumbling from above $100 per barrel to below $35 in January 2016. Prices have recovered somewhat, inching back to $50 per barrel but not much higher.
Kazakh Vice Minister of Energy Magsum Mirzagaliev told reporters after a full day of talks, "It is important that we meet once again with detailed numbers. We agreed that we have to meet in three to four weeks with numbers, because every country has his own opinion."
But the problems OPEC is having internally will be the same for non-OPEC members.
Russia, for example, has said it is willing to agree to a freeze of its output if OPEC can come to an agreement to freeze its own production. History offers a lesson, however: in 2001 Russia agreed with Mexico, Oman, Angola, and Norway to slash production by 500,000 barrels among them but a year later Russia's output had increased (apparently only Norway and Mexico did as agreed.)
While Moscow may accept the concept of a freeze, it's not waiting. On Monday, Russian President Vladimir Putin attended a ceremony celebrating the start of production at a new offshore oil field in the Caspian. As Reuters noted, the opening was the second new field inaugurated in a week and the fourth in 2016.
Elsewhere in the Caspian, Kazakhstan's Kashagan field began pumping again, opening earlier this month as scheduled after a pipeline leak shut the field down shortly after its first opening in 2013. Kashagan came back online as planned, but it remains unclear how much that will affect overall Kazakh production. Experts have estimated that the field isn't profitable unless oil prices climb closer to $100 a barrel again, and that seems unlikely.
As I've noted before, countries like Kazakhstan are at the whim of bigger producers. Oil plays an outsized role in the Kazakh economy, but Kazakhstan is just one of many oil producers and it isn't big enough to really sway the crowd. Astana is unlikely to be able to make Tehran and Riyadh see eye to eye, or convince the Russians to slow down.
There aren't the conditions for a dramatic rise in oil prices, either. The U.S. Energy Information Agency forecasts brent crude oil prices to average $43 a barrel in 2016 and climb to an average of $51 in 2017. If OPEC's plan fails to materialize on November 30, a price tumble can be expected. But even if an agreement is announced, and non-OPEC countries make concurrent commitments, we'll have to see if everyone holds their end of the bargain and for how long. The higher prices inch, the higher the temptation to cheat.