Tajik Activist Returned to Tajikistan From Turkey
Human rights groups say Namunjon Sharipov was forcibly returned to Tajikistan.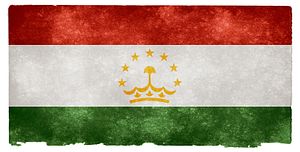 Namunjon Sharipov, a 55-year old Tajik political activist, is reportedly back in Tajikistan.
Sharipov reportedly called RFE/RL's Tajik Service on February 20 to make a statement that he had "returned voluntarily" and was "freely going about his affairs."
The Islamic Renaissance Party of Tajikistan (IRPT), in which Sharipov was a senior representative, says that he was detained in early February by Turkish authorities for suspected violation of the country's migration laws. The IRPT says Sharipov's lawyers were told on February 16 to come back on the 19th to pick him up, as he would be allowed to leave for a third country. When they returned, he'd already been put on a plane to Tajikistan.
According to Human Rights Watch, Sharipov's return was not of his own volition. The human rights body says Sharipov was forcibly return to Tajikistan on February 16 with the  "apparent acquiescence of Turkish authorities."
Sharipov's son told Human Rights Watch that for three days in a row in early February the consul of the Tajik consulate in Istanbul paid visits to Sharipov's tea house:
"First the diplomat offered him money to return and said the government would make him 'rich' and 'give him whatever he wanted' if he agreed to come back and publicly disavow the IRPT," the son said. "My father answered simply that he would 'think about it.'"

But on the second and third days, the diplomat cajoled and intimidated Sharipov, threatening that there would be "problems for him" if he did not agree to return. "My father said, 'I have done nothing wrong. Why would I leave?'"

On February 5, Turkish police detained Sharipov on the street outside the tea house and took him to Istanbul's Kumkapi removal center. At the removal center, Turkish migration authorities informed Sharipov that Tajikistan was seeking his arrest on terrorism charges but that he was not facing imminent deportation to Tajikistan.
On the surface it's a matter of which source one believes, but Tajikistan has gone to great lengths to crush the IRPT and other sources of political opposition.
Dushanbe started by pushing the IRPT out of the two seats it had held in the country's legislature, followed by a smear campaign. Then in September 2015, as I summarized that year, "violence erupted when Abduhalim Nazarzoda, the deputy defense minister, seemingly mutinied and fled the capital with a cadre of supporters." Dushanbe linked Nazarzoda, who had been a commander with the United Tajik Opposition (UTO) during the Civil War, with the IRPT and said the party financed Nazarzoda's abortive mutiny. The IRPT was then closed and shortly after declared an extremist group. Its leaders were rounded up, put on trial and given long prison sentences — those who fled were flagged by Interpol red notices at the request of Tajikistan (though most have since been removed).
It seems illogical that Sharipov would return to Tajikistan voluntarily, given the serious risks involved. Additionally, his statement to RFE/RL can't quite be taken at face value. It was made over the phone and his relatives in Tajikistan say he is in detention in Dushanbe, without free access to a phone — meaning any calls he has made have been under the eyes (and ears) of the Tajik authorities. If he is, as he told RFE/RL, freely going about his affairs presumably his family would be able to confirm that. As Human Rights Watch notes, "On several previous occasions, Tajik activists who have been forcibly returned to the country have been forced to make such statements to the press under duress."