Can the Application of Universal Jurisdiction Foster Accountability in Sri Lanka?
A closer look at an important question.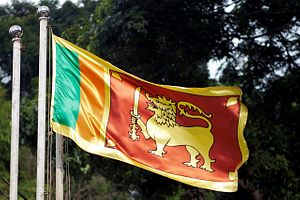 At the 37th session of the Human Rights Council, which met in Geneva in February and March 2018, the High Commissioner for United Nations Human Rights Commission (UNHRC) Zeid Ra'ad Al-Hussein urged member states to explore other avenues to foster accountability in Sri Lanka including the application of universal jurisdiction. The call was made in an attempt to bring about accountability for alleged war crimes committed during Sri Lanka's civil war in view of  Sri Lanka's reluctance to comply with resolutions passed since March 2012.
UNHRC Resolutions
The March 2012 resolution was passed following findings by the UN Panel of Experts in March 2011 that as many as 40,000 civilians may have been killed in the final months of the civil war, mostly as a result of indiscriminate shelling by the Sri Lankan military. In March 2013, another resolution was passed encouraging Sri Lanka to conduct an independent and credible investigation into alleged war crimes. In March 2014, the UN's Human Rights Council adopted a resolution calling on Sri Lanka to undertake a comprehensive investigation into alleged serious violations and abuses of human rights and related crimes. The government of then-leader Mahinda Rajapaksa resisted the probe and denied U.N. officials entry to the island. In the absence of any action, there was the expectation of a stronger resolution in March 2015. Instead, the UNHRC postponed the hearings to September 2015.
The UNHRC High Commissioner explained the reasons for the postponement, given the changing context in Sri Lanka where a regime change had resulted in Rajapaksa being ousted and Maithripala Sirisena installed as president. The resolution passed at the September 2015 sessions called for a domestic accountability mechanism with international involvement.
In effect, a hybrid mechanism that was a far cry from the international investigation that the earlier resolutions had called for. Unlike previous resolutions, this time around Sri Lanka joined in passing the resolution as a co-sponsor prompting John Kerry, then-U.S. Secretary of State to declare "This resolution marks an important step toward a credible transitional justice process, owned by Sri Lankans and with the support and involvement of the international community."
In March 2017 at the 34th session of the Human Rights Council, Colombo was granted a further extension of two years to probe alleged war crimes committed during the civil war. Instead, the Sri Lankan regime not only failed to implement the resolution it had co-sponsored in September 2015, but in January 2016, President Sirisena during an interview with Al Jazeera's Hoda Abdel-Hamid flatly denied the war crimes allegation, referring only to "human rights violations." Later, in November 2017, Sirisena went a step further declaring "There won't be electric chairs, international tribunals or foreign judges. That book is closed."
The High Commissioner's Call for 'Other Avenues'
Faced with this defiance, UNHRC's High Commissioner in despair called upon member states to explore other avenues to foster accountability in Sri Lanka.
Sri Lanka is a signatory to the Geneva Convention, which prohibits war crimes. However, Sri Lanka is not a signatory to the Rome Statute that created the International Criminal Court (ICC) in 2002 to prosecute individuals for serious crimes, such as war crimes. As such, for Sri Lanka's alleged war criminals to be brought before the ICC, the UN Security Council has to refer Sri Lanka to the ICC. This matter is fraught with geopolitical interests of various parties, primarily China and the United who are permanent members of the Security Council and are committed to strengthen their own relationships with Colombo.
This leaves UNHRC with the other option: universal jurisdiction. The term refers to the idea that a national court may prosecute individuals for any serious crime against international law — such as crimes against humanity, war crimes, genocide, and torture — based on the principle that such crimes harm the international community or international order itself.
But, actions do not succeed where the alleged criminal enjoys diplomatic immunity.
On October 24, 2011, an Australian citizen, Arunachalam Jegatheeswaran, filed an indictment against Sri Lanka's President Mahinda Rajapaksa, Jegatheeswaran alleged that Rajapaksa had deliberately targeted civilians and civilian infrastructure (hospitals, schools and community centers) in 2007 and 2008 and that this amounted to war crimes and crimes against humanity. The charges were laid in the Melbourne Magistrates' Court on the eve of Rajapaksa's arrival in Australia for the Commonwealth Heads of Government Meeting (CHOGM). Within a day of filing the indictment, the case was quashed by the Attorney-General on the grounds that "continuation of the proceedings would be in breach of domestic law and Australia's obligations under international law" specifically that the prosecution of Rajapaksa would breach Australian and international laws that provide immunity from criminal prosecution for heads of state.
Jagath Dias, a former Sri Lankan Army Commander was withdrawn from the Sri Lankan Embassy in Berlin in September 2011 where he had held the position of a deputy ambassador for Germany, Switzerland and the Vatican. The withdrawal followed the submission of a comprehensive dossier substantiating war crimes committed by Dias to the German Federal Foreign Office by the European Center for Constitutional and Human Rights (ECCHR) in January 2011.
Then there was the case of former General Jagath Jayasuriya who was Sri Lanka's ambassador to Brazil, Colombia, Peru, Chile, Argentina and Suriname . On August 28, 2017, human rights groups in South America filed war crimes lawsuits against the general. The action was spearheaded by the International Truth and Justice Project (ITJP), an evidence-gathering organisation based in South Africa. On 29 August 2017, Jagath Jayasuriya fled back to Sri Lanka. According Ms Sooka of ITJP, "He was tipped off, and he skipped from Brazil."
Universal jurisdiction, unlike the ICC, is a blunt instrument when it comes to bringing alleged war criminals to trial. It can at times help, but is hampered by diplomatic immunity where the alleged war criminal is a diplomat or a head of state. Even when the alleged perpetrator is not protected by diplomatic immunity, states are reluctant to permit the application of universal jurisdiction as it can harm state-to-state relations. As Frances Harrison of the ITJP pointed out in an interview with the Sri Lanka-based think tank, Centre for Strategic Studies Trincomalee, "it would be good if the diplomats, donors, judicial authorities and UN had a more coordinated approach – one that continues to pressure the government of Sri Lanka to act on its transitional justice commitments while developing a parallel track of really supporting universal jurisdiction actions."
Ana Pararajasingham was Director-Programmes with the Centre for Just Peace and Democracy (CJPD). He is the author of "Sri Lanka's Endangered Peace Process and the Way Forward" (2007) and editor of "Sri Lanka 60 Years of 'independence and Beyond" (2009).