Understanding India's Place in Asia's Shifting Geoeconomic Order
James Crabtree joins to discuss India's 'Bollygarchs', trade policy, the Belt and Road Initiative, and much more.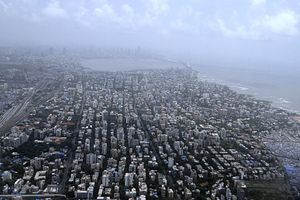 The Diplomat's Ankit Panda (@nktpnd) is joined by James Crabtree, associate professor of practice at the Lee Kuan Yew School in Singapore and author of The Billionaire Raj, to discuss India's role in Asia's shifting geopolitical order. The discussion encompasses India's approach to the Regional Comprehensive Economic Partnership (RCEP), India and Brexit, and New Delhi's approach to China's Belt and Road Initiative.
Click the arrow to the right to listen. If you're an iOS or Mac user, you can also subscribe to The Diplomat's Asia Geopolitics podcast on iTunes here. If you use Android, you can subscribe on TuneIn here. If you like the podcast and have suggestions for content, please leave a review and rating on iTunes and TuneIn.