Founder of Kyrgyzstan's Gulen-linked Schools Missing, Kidnapping Suspected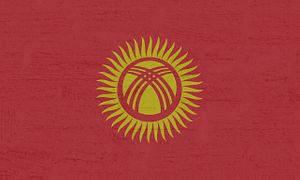 Orhan Inandi has gone missing in the Kyrgyz capital, Bishkek. Kyrgyz authorities — including the Ministry of Internal Affairs and the State Committee for National Security — are investigating his disappearance. He was last heard from on Monday evening, before leaving home for a meeting. His car was founded a few blocks from his home, with money, documents, and his phone, according to 24.kg reporting.  
Inandi's wife, has appealed to Kyrgyz President Sadyr Japarov for help. "Orhan is a citizen of Kyrgyzstan. This is our homeland… Orhan has nothing to do with either foreign or domestic politics. All our life we ​​have been engaged only in education."
Fears are turning to possible kidnapping.
Inandi is the Turkish-born founder of the Sapat school network in Kyrgyzstan. The Sapat system, previously operated under the name Sebat, is linked to the global network of schools with ideological ties to Fethullah Gulen. Gulen, who resides in the United States, was once an ally of Turkish President Recep Tayyip Erdogan and is now his prime enemy. In 2017, following an alleged attempted coup in the summer of 2016, which Turkish authorities blamed on Gulen, the Kyrgyz government saw through the rebranding of the Sebat schools, widely regarded as some of Kyrgyzstan's best educational institutions. 
Since the 2016 alleged coup attempt, Turkey has leaned heavily on partner nations around the world to close schools founded by Gulen's network and extradite Turkish citizens Ankara claims to be terrorists. Central Asia has been a prime target for this pressure given the importance of Turkish schools, many of which were founded in the 1990s when the newly independent states of the region were desperate for assistance. At the time, the schools (and Gulen) were seen in Ankara as an important soft power tool. 
Times have changed. In 2018, the then-Turkish ambassador, Cengiz Kamil Firat (who was replaced in March 2021), said shortly after a visit by Erdogan to Kyrgyzstan that the Sapat schools would soon be taken over by a Turkish government-run foundation. The Kyrgyz Education Ministry rebuffed the claim, saying the schools were under Kyrgyz government control and would continue to be.
In the years since 2016, Kyrgyz authorities have reportedly denied Turkish requests to extradite Inandi. Inandi, who has lived in Kyrgyzstan since 1992, has been a Kyrgyz citizen since 2012. In 2019, the Kyrgyz Prosecutor-General initially approved a request from Turkey to extradite two other Sapat employees, Senan Yilmaz and Sanjar Abdulhakim, but a Bishkek court cancelled the decision in January 2020.
Given that the Kyrgyz authorities have not released any concrete information they may have about what happened to Inandi, what we have at this juncture is speculation and rumor.
Turkish authorities have not been shy about their demands for the extradition of people like Inandi. Raising further fears that Inandi has been kidnapped by Turkish agents is the fact that nearly a month after vanishing from his home in Nairobi, Kenya, Gulen's nephew, Selahaddin Gulen, popped up in Turkish custody. 
The current director of the Sapat schools, Nurlan Kudaiberdiev, suggested on June 1 that Inandi may have been kidnapped by Turkish agents, Inani's wife and lawyer have made similar claims. As RFE/RL noted in its report, there is no concrete evidence to back up the claim at present. 
The suspicion about kidnapping gained even more weight when, according to AKIpress, the Kyrgyz State Committee for National Security (SCNS or GKNB) commented that in 2019 it had warned Inandi about the threat of kidnapping. The SNCS referenced "certain members of an organized criminal group" kidnapping at random — making no mention directly of Turkey. Kyrgyz authorities have opened a criminal kidnapping case.
On Thursday, four days after Inandi was last seen, supporters rallied in Bishkek. Some demonstrated near the parliament building, others at the Turkish Embassy, and a few at Manas International Airport.