Myanmar Army's Use of Landmines Amounts to War Crimes, Says Amnesty
The rights group said that it had "received credible information" that the Myanmar military has laid landmines in at least 20 villages in Kayah State.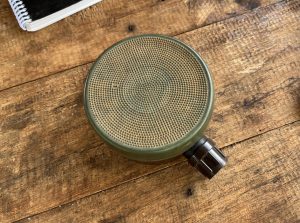 Myanmar's military has laid landmines that have killed and injured people in a bid to wipe out the resistance to its rule in eastern Myanmar, according to the advocacy group Amnesty International.
In a statement released on July 20, researchers for the U.K.-based rights group say that they interviewed 43 people in Demoso, Hpruso, and Loikaw Townships in Kayah State, close to the border with Thailand, between June 25 and July 8. They found that landmines laid around people's homes and churches had killed at least 20 people and maimed many other civilians.
These areas of Kayah State – Karenni State in the pre-1988 usage – have been at the center of fighting between the military and ethnic Karenni armed groups since shortly after the military coup of February 2021.
The rights group said that it had "received credible information" that the Myanmar military has laid landmines in at least 20 villages in the three aforementioned townships in recent months, but that there "are likely many more contaminated villages across Kayah and southern Shan States."
According to activists, local aid workers, and amateur deminers cited by Amnesty, combat in the area has been accompanied by the military's growing use of landmines, which are often laid as soldiers withdraw from villages and other regions.
"Soldiers have placed landmines in people's yards, at the entrance of homes, and outside toilets," Amnesty stated, adding that landmines had also been found on the paths to rice fields. It cited at least one documented case in which soldiers had boobytrapped a house stairwell with a trip-wire improvised explosive device.
"Last year we could move back and forth and get things from our village. But this year we dare not go back… We are worried about landmines, because they plant them anywhere," said a 20-year-old teacher from  Daw Ngay Khu village who was cited in the Amnesty statement.
Amnesty claims that mines used by the Myanmar military are two locally manufactured products: the M-14 antipersonnel mine and the more powerful MM-2 model, both of which are designed to main permanently, if not kill outright, their victims. The rights group argued that such mines were "inherently indiscriminate," and as such are banned under customary international humanitarian law, and their use "could amount to war crimes."
"The Myanmar military's use of landmines is abhorrent and cruel," Matt Wells, Amnesty International's Crisis Response deputy director for thematic issues, said in a statement accompanying the report's release. "At a time when the world has overwhelmingly banned these inherently indiscriminate weapons, the military has placed them in people's yards, homes, and even stairwells, as well as around a church."
The report from Amnesty International adds to the catalogue of abuses alleged to have been committed by Myanmar's military since its disastrous seizure of power in February 2021. Since then, the country has been engulfed by a rising tide of resistance that has involved established ethnic armed groups and a raft of new civilian militias that have been formed to resist the military junta's rule.
The military's response to this has been characteristically indiscriminate and deadly. In early June, Amnesty released a lengthier report detailing the full spectrum of repressive actions taken by the military junta in Kayah and Kayin states, which have seen some of the country's most intense fighting since the military takeover.
These included the military's use of indiscriminate artillery attacks and aerial bombardments of civilian populations, other unlawful killings, arbitrary detention, and forced displacement, which together amounted to "a new wave of war crimes and likely crimes against humanity."
Taken together, these two reports offer some support for the theory that the military finds itself stretched thin in its multi-front war against ethnic armed groups and civilian militias. The resort to the use of airstrikes, artillery barrages, and anti-personnel mines speaks to a possible lack of manpower, as well as a certain desperation to crush the resistance.
In Amnesty's statement, Wells said that the world "must urgently respond to the military's atrocities against civilians across Myanmar" and "support all efforts to ensure those responsible for war crimes face justice."
As always, it remains unclear whether any of Myanmar's senior commanders will ever answer for these atrocities, least of all in a court of law. But if the time ever comes, there will be no shortage of evidence with which to convict them.