Why Does Indonesia's Bank Jago Have Such a High Valuation?
The strong track record of the bank's leadership, and the broader optimism about the future of digital banking in Indonesia, have combined to raise investors' expectations.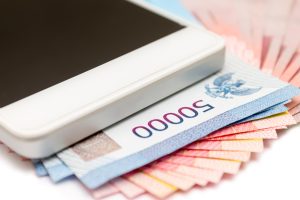 Bank Jago is an Indonesian bank that primarily offers digital banking services. It is also one of Indonesia's most valuable publicly traded companies, with a market cap at the moment of around $10 billion. In early 2022, when shares were trading at their peak before the stock market began right-sizing, that valuation was considerably higher.
On its face, this is kind of puzzling. According to the 2021 Annual Report, last year Bank Jago had 12.3 trillion Indonesian rupiah (about $823 million) in assets, including 5.4 trillion in loans. At 3.7 trillion, their deposit base is also relatively small. The firm's pre-tax operating profit was less than a million dollars. With such thin margins and only a few hundred million dollars of loans and deposits on the books, why does the market believe Bank Jago is worth billions?
One reason is the leadership and their track record. In 2019, banker Jerry Ng and investor Patrick Walujo, co-founder of the Northstar Group, took a 51 percent controlling interest in what was then Bank Artos, a relatively small concern based in Bandung. Ng is known for helping PT Bank Tabungan Pensiunan Nasional grow rapidly by, among other things, developing Jenius, one of Indonesia's leading digital banking platforms.
Walujo's Northstar is a big investor in the region, and has ties with American private equity giant TPG. Northstar was an early investor in Gojek, Indonesia's most successful and ubiquitous consumer-facing app. So when the duo took over a small bank in Bandung, there were expectations that it was just the first step in a major play for Indonesia's digital banking scene.
Digital banking is still finding its feet in the region, with Singapore and Malaysia recently awarding first-of-their-kind digital banking licenses to heavyweights like Sea, Grab, and Singtel after a competitive application process. As I noted when writing on those developments, the scope for digital banking to reach unbanked populations is much higher in Indonesia than in Singapore or Malaysia. If done right, a well-run digital bank in Indonesia has tremendous upside.
Bank Jago's potential was enhanced when Gojek, as many expected, acquired 22 percent of the bank's shares in 2020. With Gojek as a strategic partner, Bank Jago will be well positioned to provide financial and banking services to the millions of users on the app. The tie-up with Gojek was instrumental in convincing the market that big things lie ahead for Bank Jago. A few months later GIC, one of Singapore's sovereign wealth funds, acquired a 9 percent stake and the stock started rocketing upward.
This creates an interesting dynamic. Bank Jago's enormous market valuation is based on its potential growth as the banking/finance arm of Gojek, another publicly traded company with a huge market valuation that is also based mostly on prospects for future growth (as we saw when it went public, Gojek is yet to turn a profit). What Bank Jago's valuation tells us is that a lot of investors are putting a great deal of stock in forecasts about the behemoth that Indonesia's digital economy will one day be, and the foundational role Bank Jago and Gojek are expected to play in that ecosystem.
But what is Bank Jago doing right now? Well, it did turn a small profit last year as its loan portfolio ramped up massively from IDR 908 billion to 5.4 trillion. We should expect to see that keep growing aggressively in the years ahead. The composition of the loan portfolio is also interesting. 79 percent of outstanding loans (including Sharia loans) in 2021 were to households in the form of consumer credit, or working capital for retail, hotel and restaurant businesses.
This hews very closely to what Bank Jago's leadership has said they will do which is extend credit to small and medium-sized retail and restaurant businesses and consumers, the very type of people who use the Gojek app every day. Bank Jago is in a uniquely advantageous position to identify customers in these areas and market the most suitable products to them.
This is also a relatively under-served segment of Indonesia's economy. If you look at the loan portfolios of most of Indonesia's big banks, consumer credit and small business loans are not generally a big slice of their lending activity. Through Gojek, Bank Jago is well-suited to fill this gap by targeting and delivering these services to small businesses and consumers who might otherwise struggle to access them. If sound underwriting standards are followed, this could be a big net plus for both the bank and the wider economy. Time will tell if this ultimately justifies the sky-high valuation.