Mongolia Signs Agreement with SpaceX to Utilize Starlink
Mongolia continues its digitalization push by bringing Starlink on board to provide satellite internet service to "people in remote locations… in every corner of our vast country."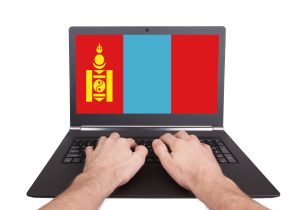 On July 6, the Communications Regulatory Commission of Mongolia approved two licenses for one of SpaceX's projects, Starlink, to operate in the country. Starlink, which currently operates in 56 countries, is now able to provide low-orbit satellite internet in Mongolia. The recent agreement between the government of Mongolia and SpaceX will help diversify investments and internet service providers for millions of users across Mongolia.
The cooperation between SpaceX and the government of Mongolia illustrates Ulaanbaatar's efforts to keep pace with the vast development of digital transformation and information technology. Mongolia has made major leaps in its effort to become a digital nation. The country's long-term development plan, Vision 2050, created a road map for Mongolia to utilize modern digital tools and technology despite its landlocked geography.
In another aspect of Mongolia's quest to become a digital nation, the government launched E-Mongolia in 2021. The e-government service platform learned and adopted from the best experiences of countries such as Estonia and Singapore.
Meanwhile, Mongolia has been rapidly rolling out internet access, resulting in a major spike in its online population. According to the World Bank, 84 percent of Mongolians were using to the internet in 2021, compared to just 12 percent in 2011. Much of the growth has come in the past five years; even as of 2018, under half of Mongolians had access to the internet.
Now the SpaceX-Mongolia agreement has the potential to augment the country's overall digital transformation efforts.
According to Minister of Digital Development and Communication Uchral Nyam-Osor "The fiber optic cable network already covers a wide range of high-speed internet throughout Mongolia. This [Starlink] technology will provide more opportunities for people in remote locations, such as herdsmen, farmers, entrepreneurs, and miners living and working in every corner of our vast country."
In June, during a one-on-one virtual meeting with the CEO of SpaceX, Elon Musk, Prime Minister Oyun-Erdene Luvsannamsrai expressed Mongolia's interest in cooperation – and not only in establishing Starlink. Musk is also the CEO of Tesla, and Oyun-Erdene expressed interest in introducing electric vehicles to Mongolia, and having Tesla utilize the country's rare earth minerals, which are a key component of EV batteries. Oyun-Erdene also asked Musk about "initiating a scholarship program to train Mongolia's best IT engineers."
Moreover, on July 3, the secretary-general of the Asia-Pacific Telecommunication Organization, Masanori Kondo, visited Mongolia and discussed the 2023-2026 strategic plan of the Asia-Pacific Telecommunication Organization.
That said, there is more work to be done. The agreement with SpaceX will require the modernization of Mongolia's current communications laws and regulations. The government, in the near future, will need to establish a legal environment that supports Mongolia's new digital endeavor by creating modern regulations for internet usage, information security, privacy, and data security.
Mongolia's agreement with SpaceX also opens an opportunity for Mongolia to build its own low-orbit satellite system so that its internet services are not entirely dependent on other countries' satellites.
In all its efforts, Mongolia is determined to become a digital nation that utilizes modern tools and technologies of the fourth industrial revolution – the age of information technology.