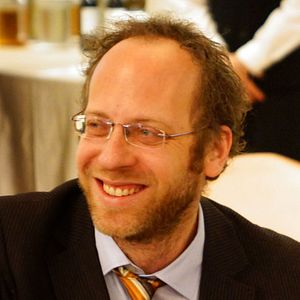 J. Michael Cole
J. Michael Cole is editor in chief of Taiwan Sentinel as well as a Taipei-based Senior Fellow with the China Policy Institute/Taiwan Studies Programme at the University of Nottingham, UK
J. Michael Cole is editor in chief of
Taiwan Sentinel
 as well as a Taipei-based Senior Fellow with the China Policy Institute/Taiwan Studies Programme at the University of Nottingham, UK and associate researcher with the French Centre for Research on Contemporary China (CEFC). He was chief editor of 
www.thinking-taiwan.com
, a site sponsored by a foundation created by current Taiwanese President Tsai Ing-wen, from 2014-16, and deputy news editor at the
Taipei Times
from 2010-13. He is a former analyst at the Canadian Security Intelligence Service (CSIS) in Ottawa and has a Master's Degree in War Studies from the Royal Military College of Canada. He is a regular columnist for
The Diplomat
,
The National Interest
, and a contributor for
Jane's Defence Weekly
. His work has also appeared in several international outlets including the
Wall Street Journal
, the
Globe and Mail
, the
Christian Science Monitor
, the
Age,
the Brookings Institution, and CNN. His latest book,
Convergence or Conflict in the Taiwan Strait
, was published by Routledge in 2016.
You can follow him on Twitter: @jmichaelcole1.