Story of the week
ECONOMY
Suganomics: Abenomics Minus Yasukuni?
What Happened: Japan's new prime minister, Suga Yoshihide, assumed office in the middle of a pandemic – and the ensuing economic crisis. Will he continue his predecessor's famous "Abenomics" approach, or offer a new prescription to Japan's ailing economy?
Our Focus: One analyst told The Diplomat Suga's economic approach would be "Abenomics minus Yasukuni" – meaning a continuation of Abe Shinzo's economic reform blueprint without the controversial distraction of constitutional change and historical revisionism.
What Comes Next: In pursuit of reform, Suga has promised to overhaul Japan's ossified bureaucracy, while his Cabinet lineup suggests continuity with Abenomics. Can he succeed where Japan's longest-serving prime minister failed?
Read this story
Behind the News
Interview
Andrew Small
GMF fellow Andrew Small, author of a recent report on CPEC, on the initiative's current standing: "Officials on both sides will publicly dispute that there has been any downgrading of ambitions. But the really transformative plan that was originally envisaged – a multi-stage transformative agenda for the Pakistani economy – is not really there anymore."
Read the interview
This Week in Asia
Northeast Asia
North Korean Fireworks?
On October 10, North Korea will celebrate the 75th anniversary of the founding of its ruling party. Such milestones are generally marked with a military parade that displays new technology – and possibly even a missile launch. Keep an eye out for a possible "October surprise" from Pyongyang this weekend.
Find out more
South Asia
The Quad Meets Again
In a media interview while he was in Tokyo for the second Quad foreign ministers' meet on October 6, U.S. Secretary of State Mike Pompeo suggested that the grouping should be formalized in order to build a regional security framework. Despite the relatively staid nature of the Quad meeting itself, expect Pompeo's remark to elicit a strong though predictable reaction from Beijing – and possible discomfort in India, which is reluctant to even use the term "Quad."
Find out more
Southeast Asia
Indonesia Economic Reform Bid Sparks Backlash
Tens of thousands of workers have taken to the streets in Indonesia this week to protest a contentious Omnibus Bill passed by the country's parliament on October 5. The far-reaching legislation, which includes sweeping revisions to 79 laws in key sectors including labor and taxation, is intended to boost Indonesia's economic competitiveness, but critics worry that the deregulation will damage the environment and weaken crucial labor protections.
Find out more
Central Asia
Central Asia Votes – and Protests
Unlike Kyrgyzstan's parliamentary election last weekend, which touched off immediate protests of the pro-government sweep (and maybe a revolution), Tajikistan's presidential election on October 11 will undoubtedly be a victory for President Emomali Rahmon. The prospects of protests are dim given the dismal state of the opposition.
Find out more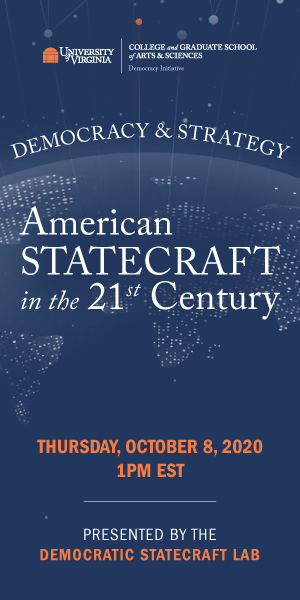 The Diplomat Magazine | October 2020
U.S. Alliances Under Trump
This month, we take stock of the state of U.S. alliances in Asia after four years of the Trump administration. We also decipher the role China plays in Myanmar's peace process, scrutinize the civil-military nexus taking shape in Pakistan under Imran Khan, and highlight the major developments that have molded Fiji over its 50 years of independence. And, of course, we offer a range of reporting, analysis, and opinion from across the region.
Read the Magazine