The Diplomat
The Diplomat is the premier current affairs magazine for the Asia Pacific, providing high quality editorial coverage and analysis of what's happening in the region.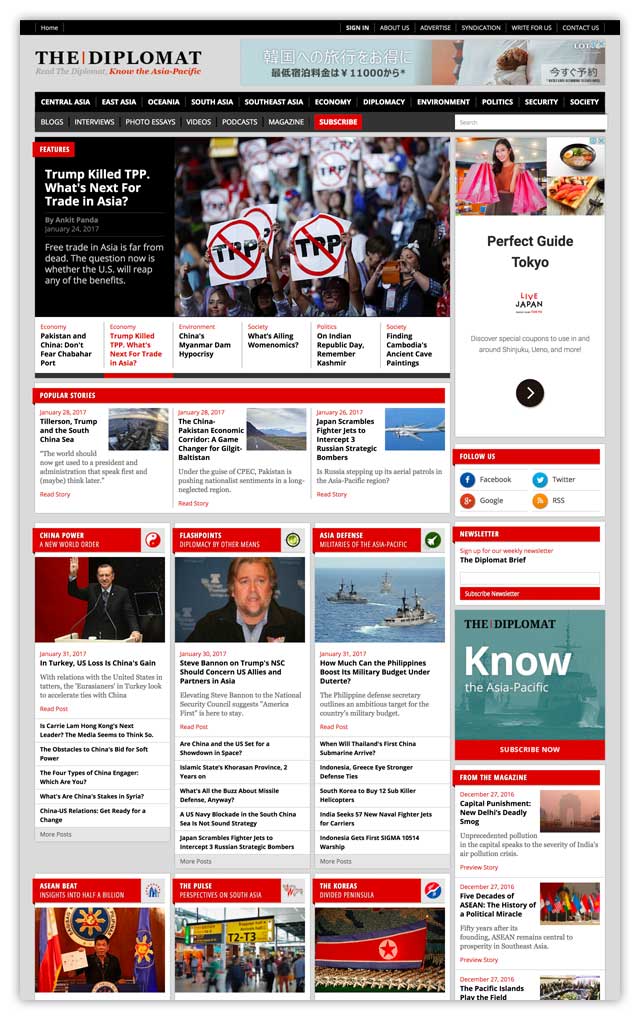 The Diplomat attracts a rapidly growing high-value audience of influential opinionleaders and decision makers. To reach and engage this audience we can provide targeted campaigns that combined with creative advertising formats will maximize the ROI on your advertising dollars and reach your target audience.
Our readers are interested in our expert coverage of:
Geo-political trends and acute foreign policy analysis
Defense and intelligence
Environment
Human security
Business, finance and economics, and emerging markets
Arts, social trends and popular culture
Magazine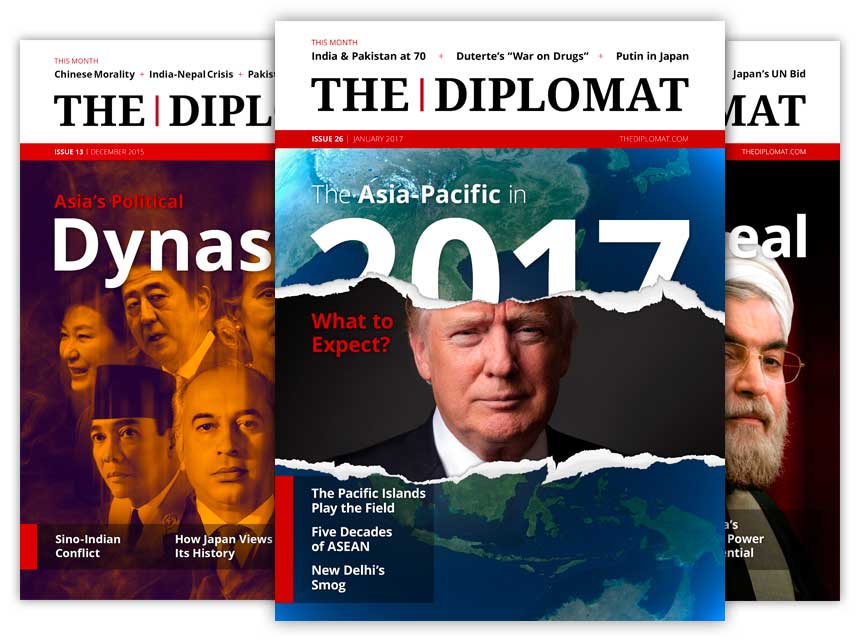 Distinct from our website, The Diplomat magazine is a monthly, digital publication featuring loads of exclusive content, including some of our best long-form pieces, combined with a selection of the best articles each month from our website.
Multimedia
In addition to it's in-depth editorial coverage The Diplomat turns the spotlight on emerging issues through a broad range of engaging formats.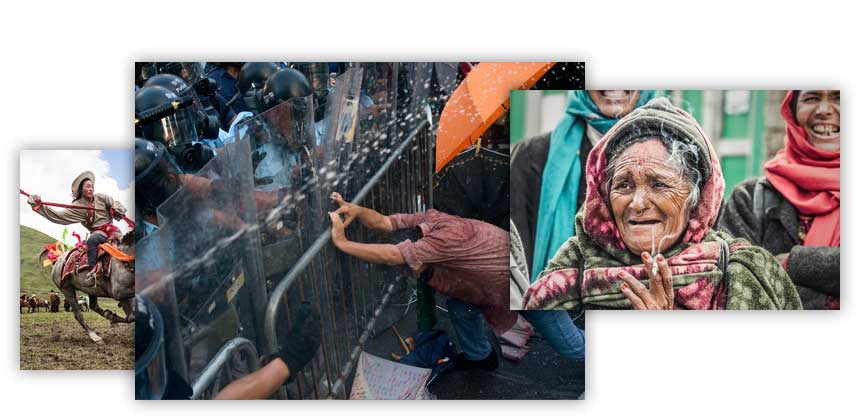 Photo

Essays
Insightful views on events occurring in the Asia-Pacific region presented through the lens of acute photographers.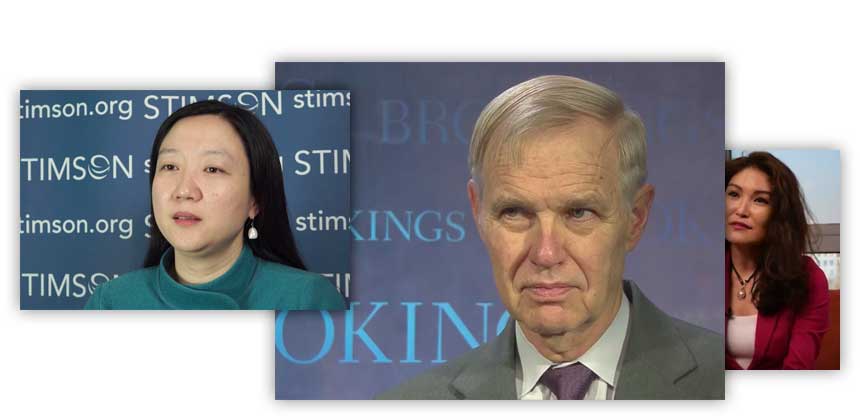 Video

Reportages
Thought-provoking interviews with experts in their field as well as on-location coverage from our Asia-Pacific correspondents.
Audio

Podcasts
Weekly discussions of the geopolitical implications of current events in the Asia-Pacific with regular guests.
Email

Newsletter
Weekly updates and first-read access to a major article yet to be fully released for our most loyal readers.
What do others say about us?
The Diplomat has been highly commended and cited by other leading international publications for our editorial integrity and coverage of APAC news and events including:
The New York Times
The Atlantic
The Guardian
Council of Foreign Relations
The Financial Times
forbes.com
"A stellar international current-affairs magazine."
CNN World
"What we're reading – The Diplomat "
The FT's 'Beyond BRICS' blog
"One of the best online reactions to Hatoyama's resignation"
Wall Street Journal
"An intriguing essay in The Diplomat"
Foreign Policy
CNN World
A stellar international current-affairs magazine.
The FT's 'Beyond BRICS' blog
What we're reading – The Diplomat
Wall Street Journal
One of the best online reactions to Hatoyama's resignation
Foreign Policy
An intriguing essay in The Diplomat