Challenges and Solutions in Indian Higher Education
India has a long road ahead in fixing its supply-demand imbalance in the education sector.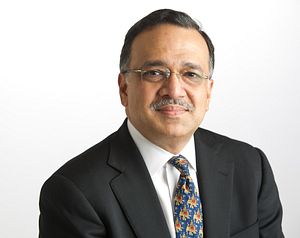 India's huge pool of young people might be considered its biggest strength. Unfortunately, India is far from having its act together when it comes to figuring out how to educate these young people. Government data suggests that only one out of every seven children born in India goes to college. What's more, the nation suffers from both a crippling quantity, as well as a quality, challenge when it comes to higher education.
For instance, the QS World University Rankings, an annual listing of the world's top universities, had no Indian institutes in the top 200 of its recently released global list for 2013. Also, India has one of the poorest Gross Enrolment Ratios (GER) for higher education in the world. According to 2010 data, India's GER was a meager 13.8 percent, compared with the global average of around 26 percent. Australia, Russia and the U.S., to name a few examples, have GERs upwards of 75 percent. Although the Ministry of Human Resources & Development had set a target of a 30 percent GER for India by 2020, that target is unlikely to be met. At the current rate of GER growth, India is looking at a GER of around 19 percent.
To find out how India got to this point, and how it can climb out of its educational abyss, The Diplomat spoke with Pramath Raj Sinha, the founding dean of the Indian School of Business (the youngest and first Indian B-school to break into the Top 20, according to the Financial Times Global MBA rankings). Sinha is also an active member of a group of successful entrepreneurs and business leaders who are setting up Ashoka University, a liberal arts university modelled on the lines of the Ivy League – a first for India. Ashoka will start admitting its first batch of students in August 2014.
Through his experience of establishing two higher education institutions, and publishing EDU, possibly India's only magazine on leaders in higher education, Sinha has a wealth of insight and an important stake in the future of higher education in India. He shares some of his thoughts on the matter here.
Tell us about the scale of the challenge India faces when it comes to higher education.
Let me give you some figures to set the context. The total population between the ages of 15 and 24 in India is 234 million. If India is to meet its 30 percent GER target by 2020, about 40 million students would be enrolled in the higher education system in 2020. Currently, around 18.5 million students are enrolled in the higher education sector. The problem is that as increasing numbers come out of the high school system, we just don't have the capacity to absorb them into the college system. There is a massive mismatch in the supply-demand, of proportions that have never been seen anywhere or anytime in the world before.
For instance, to reach the target of the 30 percent GER, let alone aspire to developed nation standards, we need to create an additional capacity of about 25 million seats over the next decade. This requires an additional 10,510 technical institutions, 15,530 colleges and 521 universities! That's the root cause of the problem – but, why did the problem happen?
The problem happened because for a long time we were happy with the public, government-owned system. Unfortunately, until a few years ago, India was in denial of the situation. While there was a government push to ramp up access in primary and secondary schooling, when it came to higher education, we were too focussed on the few good institutions we have, such as the IITs (Indian Institutes of Technology) and the IIMs (Indian Institutes of Management) (none of which are in the QS Top 200, though).
It's a step forward that at least now we recognise the scale of the challenge. But, there is no way such magnitude of scale can be achieved by the government. It will need the private sector's active participation.
While the private sector clearly needs to be involved when we talk about capacity creation, do you think private institutions which have opened over the last decade or so have demonstrated that they are equipped to bring both access and quality to higher education in India?
Right now, the private sector accounts for 59 percent of enrolment in higher education. And there are some worthy examples of quality – institutes such as BITS (Birla Institute of Technology and Science), Manipal University and FLAME (Foundation for Liberal and Management Education). But, the regulatory environment is absolutely draconian when it comes to the private sector. Due to the need to negotiate through what are really discouraging policies, high-quality people who are not part of the "system" find it difficult to establish private universities.
So, over the past decade, to cater to the huge supply-demand gap, people who didn't know enough about education, and had no aspirations to be in education – mostly business people from industries such as real estate who knew how to get large pieces of land allotted or had surplus cash – started to create private colleges and universities. Given that they were not academically oriented people, or who didn't understand education, even if they were well-intentioned they didn't know how to create an environment for education.
They saw themselves as providing a service, and the service was providing somebody a degree that could get them a job. Thanks to the demand fuelled by the rise of IT, BPOs (business process outsourcing firms) and our services industry, this "service model" of education worked well enough to attract large numbers of students. This led to a mushrooming of many mediocre private universities that definitely provided many students an option, but there was little incentive for these universities to improve. That will have to change.
India needs to make sure that private universities are encouraged, and that the legislation to create them is enabling. It's a maze right now with multiple governing bodies that have conflicting mandates. Several states do not yet have a State Private University (SPU) Act. Because universities and institutes are so tightly controlled, there is little autonomy in and flexibility in governance structures. Private universities, like government-owned universities, have little scope for innovation in designing their course curriculum.
All of this needs to be looked at immediately. There is some hope that this can happen. A few states, mainly Haryana, Rajasthan and Gujarat have progressive SPUs. Certainly, Haryana government officials have been enablers rather than obstructionists in the process of setting up Ashoka.
Considering how huge and urgent the problem is, do you think avenues such as online education or the recent decision to allow the world's Top 400 foreign universities to open up campuses in India are useful ways to address the challenge? Can they have an impact?
Actually, compared to the reforms India has undergone in many sectors over the past two decades, there has virtually been no reform in the education sector. The journey of the Foreign Education Providers Bill proves that. It's been awaiting legislation for years. The GoI's decision in early September to allow the world's Top 400 universities to set up campuses in India, and operate independently without local partners, was an executive order. It wasn't passed through Parliament.
On the whole, though, the Foreign Education Providers Bill isn't sufficiently understood. It was created to control and regulate foreign universities. It had clauses that would require foreign universities to maintain escrow accounts. They wouldn't be able to take profit surpluses out of the country, and they would each need the University Grant Commission's permission. The bill was repositioned as a welcome to foreign universities by Former Union HRD Minister Kapil Sibal. Even now, though, the fine print is mostly discouraging, which is why I doubt it's going to have much of an impact.
If India really wants the best of the global players to come, it needs to lay out more attractive terms. Here, we ask them to pay a $5 million guarantee. Contrast that to places such as Singapore, Dubai and Qatar, which aren't just enabling quick permissions, but are providing top universities free infrastructure and facilities to entice them to set up campuses. Our Bill doesn't do that.
Some universities, such as Duke University, Georgia Tech, and Virginia Tech (all from the U.S.), are reportedly interested in coming to India. But the notion that everybody and anybody is lining up to take a part in what many peg to be India's $10 billion higher education market just isn't correct. Universities are not corporations, driven by expanding globally. Also, universities in the West are facing their own financial crisis. As a new market, India could have supplemented these universities' incomes at home. But our bill prohibits foreign universities from taking surpluses out of India. In short, there are no shortcuts to fix our higher education problems. India will have to fix this on its own.