Hakamada Iwao and the Declining Support for Japan's Death Penalty
Despite government figures, the Japanese public appears increasingly skeptical of capital punishment.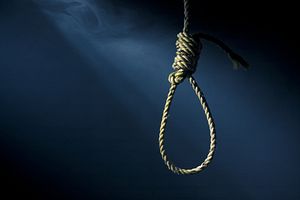 Since conservative Prime Minister Shinzo Abe came to power in December 2012, eight Japanese prisoners have been executed. A 2009 government poll, often cited when the issue of capital punishment is raised in Japan, claims that 86 percent of the Japanese public was in favor of the practice. However, more recent research from Oxford University reveals diminished enthusiasm for the death penalty among questions over its place in modern society.
Japan – a country that prefers hangings to the "more humane" method of lethal injection – has drawn widespread criticism from rights groups across the globe for its practice of so-called "secret" executions.
"Prisoners, who spend years, even decades, on death row, typically are not told of their execution until hours before they are led to the gallows," reported The Guardian. "Their lawyers and relatives are informed only after the execution has been carried out."
Mitsuo Fujishima and Ryoji Kagayama – convicted of two murders each – were both hung in December without prior notice. One hundred and twenty nine inmates await execution in Japan, including a man who has been on death row for more than 45 years.
The story of Iwao Hakamada provides a rallying cry for anti-death penalty advocates. Hakamada, 77, is the world's longest serving death row inmate. Once a professional boxer, he was sentenced to death for murdering a family of four in 1968. More than half of his live has been lived behind bars, including 30 years in a solitary confinement cell.
"There has long been speculation Hakamada was innocent, and in 2007 one of the three judges who originally convicted him publicly declared he had thought Hakamada was innocent," wrote Daily Mail. "Amnesty International claims new DNA tests undertaken in 2012 point to Hakamada's innocence."
Hakamada's 80-year-old sister, who has spent decades campaigning for her brother's release, said that a lifetime in jail has caused him to lose touch with reality.
"If you put someone in jail for [that long], it's too much to expect them to stay sane," she said.
A survey of 20,000 Japanese citizens carried out by Mai Sato, a criminology researcher at Oxford University, points to changing attitudes about the death penalty. She separated respondents into groups of individuals who were either for, against or undecided on the subject.
Each group was then split down the middle – one half was given a "detailed explanation of the execution process and the potential for miscarriages of justice" while the other half wasn't.
Of the informed group, only 36 percent supported the continued use of capital punishment. In the uninformed group, 46 percent were for the death penalty – nearly half of the government's reported figures.
"I think my survey can show that even if the government abolishes the death penalty tomorrow, the people will be able to accept that," Sato told AFP. "If they want to kill a prisoner based on a public opinion survey, then that survey really needs to be sound."
Amnesty International praised Sato's findings and pointed to a lack of information about capital punishment being available to the Japanese public.
"In Japan, facts about the death penalty are kept secret," said Louise Vicher, the coordinator of the Asia Pacific Anti-Death Penalty Project at Amnesty International. "Support is known to decline when injustices or unfairness in death penalty cases hit the media, like the case of Hakamada … [It] makes people feel uncomfortable."
Last Saturday, a Tokyo movie theater opened "Death Penalty Movie Week" to spread awareness about the divisive issue. Eurospace Shibuya will show eight films from around the world that use capital punishment as a central theme. It is the theater's third time hosting the event.
Masakuni Ota, one of the event's organizers, said that the event seeks to "provide people with information on capital punishment through movies at a time when many of them support the death penalty without knowing its true nature."