'Korean Wave' Just The Start For Asian Brands
The Diplomat speaks with expert Martin Roll on the rise of Asian brands.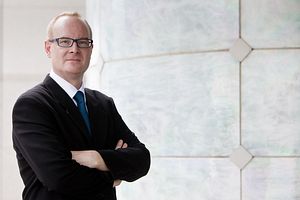 The "Korean wave" led by Samsung has helped the nation's brands take Asia and the world by storm. If Western companies are not already paying attention, they soon will be as consumers start voting with their wallets, according to Asian brand and strategy expert Martin Roll.
In the latest Brand Finance Global 500 ranking of the world's most valuable brands, Samsung placed second only to its U.S. rival, Apple. The Korean electronics giant's improved reputation and innovation helped lift its estimated brand value to $79 billion, below Apple's $104 billion.
While U.S. brands dominated the list compiled by valuation consultancy Brand Finance, Japan ranked second overall thanks to gains by Honda, Mitsubishi and Toyota and also the effects of "Abenomics," while China occupied sixth place.
With Asian brands on the rise, The Diplomat spoke to Singapore-based Roll, author of Asian Brand Strategy, from Martin Roll Company on the prospects for further gains in Asian brand power and which country might lead the new wave.
Samsung is on the rise, but when might we see more Asian brands among the top 10 globally?
The last 10 to 15 years was phase one of Asian brand building. Asia came out of its manufacturing age, being fragmented and a delivery base for Western brands. Following the financial crisis of 1997, Samsung's chairman Lee Kun-hee decided to step up and emulate what the Japanese had done well with the likes of Sony.
The second factor is the mindset in the boardroom. You have second and third-generation Asian family owners coming back from overseas studies, the sons and daughters of Harvard or INSEAD, and they have a very different mindset to their parents. They may have worked for McKinsey, L'Oreal or other global multinationals.
We're moving into a new era where branding takes center stage and becomes strategy, not only marketing and glossy advertising campaigns.
How can the Asian brands build on their brand power to get better financial results?
Asian brands have a golden time ahead of them, but you don't build a brand overnight. When you come from California, Munich or Paris, you don't have to explain too much about your country of origin, but if you're a Korean, Singaporean, Thai or Indonesian brand, you have to do much more explaining to show you deserve a seat at the table. Asian firms should decide to sit at the table but they also need to prove their worth in terms of design, quality levels, management, governance and innovation – anything it takes to run a modern business.
The Asian brands also need to develop an emotional attachment. For example, if you ask people about Apple, they won't talk about products but instead about Steve Jobs, how they like the values around the brand. Asian brands aren't there yet. It's like a bottle of wine – it takes years to age and mature to develop a full body and personality.
Japanese brands ranked second overall in the Brand Finance survey. Do the regional rankings reflect each nation's stage of economic development?
The probability of success is much greater in an advanced economy, but it is still possible to break the mold. When you look at countries less known for developing brands, Thailand's Jim Thompson has gained success with its own legacies and myths. Singapore is only a small country but it has brands such as Singapore Airlines, Banyan Tree and Charles & Keith. So you don't have to come from China or Korea to do it…it's related to perceptions of the quality of the country of origin, and also us getting more knowledgeable about it.
You've seen in Asia the Taiwanese wave, the Cantonese wave out of Hong Kong, and the Korean wave which may have peaked, but in the last few years really carried Korean cosmetics and TV dramas.
In terms of China, it will take another five to 10 years as it relates to the design, the quality levels and our overall perception. The overall country of origin effect of China is still moderate to neutral. It depends on the product, as if you're going to buy porcelain or a glass it doesn't matter too much, but if you're going to buy a car, mobile phone or designer bag, it takes much more time because it's a trust that you earn, you can't ask for it. And I don't think China is there yet.
It's been eight years since the release of your book, Asian Brand Strategy. What changes have you seen since then?
We're still talking about the same 30 to 50 brands, but the good thing is they are all getting more professional. The Japanese brands are still world class, although the older generation in leadership maybe haven't realized the challenge from Korea and China. I think the Koreans are the best brand builders right now in Asia – from Samsung, to cosmetics firm Amorepacific, to CJ Corporation and O Shopping, which is now the second-largest TV shopping brand in the world.
For Western firms, it's not as easy as it was before when you couldn't sell Asian brands to Asians and they all wanted something from Milan or New York. Look at how retailers Wal-Mart and Carrefour struggled in South Korea. They need to look at their brand proposition and localize. Western firms think they can do Asia in a quarter, but it takes at least three to five years to get any kind of success here.
How do you see the future for Asian brands?
For the first time in history, Asian brands will gain a seat at the top table – they won't be seasonal or a fad, they'll be there to stay. For any global consumer, the top three or five brands will be Asian and they will be as valid as any Western competitor. And that's going to be a real game changer.