Abbott's WWII Comments Draw China's Ire
The Chinese find Australian prime minister a little too fulsome in his praise for the Japanese.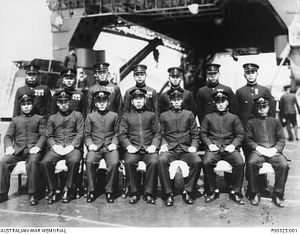 Japanese Prime Minister Shinzo Abe's visit to Australia has been a productive one with the Economic Partnership Agreement signed and a new agreement to increase military technology sharing.
Abe and Australian Prime Minister Tony Abbott declared a new "special relationship" between the two allies who share many common interests and goals in the region.
While Australia and Japan growing closer militarily will obviously be of concern in China, it was comments made by Abbott regarding WWII history that have provoked the ire of Beijing.
During a special joint sitting of parliament which Abe also addressed, Abbott praised the bravery of a group of Japanese submariners who raided Sydney harbour in 1942.
"We admired the skill and the sense of honour that they brought to their task although we disagreed with what they did. Perhaps we grasped, even then, that with a change of heart the fiercest of opponents could be the best of friends," Abbott said.
Chinese state outlet Xinhua published a scathing attack on Abbott following the speech.
"He probably wasn't aware that the Japanese troops possessed other 'skills', skills to loot, to rape, to torture and to kill. All these had been committed under the name of "honor" almost 70 years ago.
"By making such a comment, Abbott showed how insensible he is towards people in China and other countries who had suffered greatly as a result of the 'advanced' war skills of Japanese troops and their sense of honor during their aggression. It also makes people wonder how far Australia under his leadership would go to support Japan," the article said.
As well as angering China, Abbott's comments also attracted criticism from Australian veterans of the war, who called the comments insensitive.
David McLachlan from the Retired Service League told a local broadcaster SBS, that while Australian veterans, "do recognise that we have moved on from that time, but you can't brush over the history of what actually occurred between our two nations in World War Two."
When Abe himself addressed the parliament himself he took an unreservedly apologetic tone when speaking of history saying he had "no words to say" to the young Australians who lost their life in the war.
"May I most humbly speak for Japan on behalf of the Japanese people here in sending my most sincere condolences towards the many souls who lost their lives," he told the parliament.
"This [peace] vow that Japan made after the war is still fully alive today. It will never change going forward," he said.
While Abbott's comments regarding WWII were somewhat gratuitous and potentially damaging to relations with China, visiting a mine in Western Australia with Abe, Abbott dismissed Chinese criticisms saying that the relationship was not a "zero sum game."
"It's possible to strengthen a range of friendships simultaneously. We want better friendship with Japan, and I think pretty obviously we are getting that. But we also want better friendship with China.
"We are working on a free trade deal with China. I'm still reasonably optimistic we will succeed there. We want better friendship with everyone The point that I keep making is that you don't win new friends by losing old ones and countries, like people, are capable of having more friends at the same time," he told reporters.