China: The Peoples' OS
Beijing's new operating system is meant to go head-to-head with Western firms in China.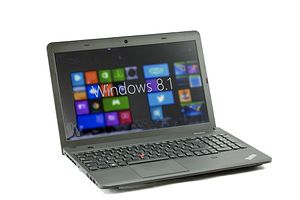 In a move that should have surprised no one, China has stepped up and is creating its own operating system to go after foreign competitors. Chinese media is abuzz this week with news about the homegrown OS, which has been in the works for the greater part of the year and is scheduled to be released in October. The government project certainly has some notable home-field advantages, but it is still too early to bet on its success.
China has stuck to its guns and opted for a state-led approach to developing the OS. As yet unnamed, the OS is being created by the Chinese Academy of Engineering and a government-sponsored coalition of tech-groups known as the China Smart Terminal Operating System Industry Alliance, headed by former Lenovo engineer Ni Guangnan. In an article published by Sina recently, Ni explains that developing an OS had not been on the table before "because of the lack of national will and top-level leadership," but that the project should fare well under the leadership of the central internet security and informatization leading group, headed by Xi Jinping himself.
Perhaps more even telling than the OS project itself, however, is the timing of the project. News of the upcoming Chinese operating system has been released at a tough time for foreign tech firms in China, as the government has recently cried "monopoly" and let slip the antitrust authorities. In the past year alone, the Chinese government has banned the use of Windows 8 on government machines and forbidden officials from buying Apple products. These measures against U.S. tech firms are only the latest fallout in the aftermath of the Snowden revelations, which tied major U.S. tech companies to NSA surveillance.
Where foreign tech firms are retreating, however, Chinese tech firms and authorities are seeing a window of opportunity. The recent friction experienced by foreign tech companies in China has created the perfect climate for a local competitor to win over the 200 million systems running Windows XP in China. Ni and his team hope to take advantage of the foreign tech firms'–and particularly Microsoft's—recent troubles to fill the desktop void within two years, and the mobile void within five.
Unfortunately for the Chinese OS Industry Alliance, the path is not yet clear. In spite of being all but heralded as "The Peoples' OS," the homegrown OS still has to win over Chinese consumers away from their treasured Windows and Macs, while also withstanding local Chinese's scrutiny of its own originality.  Upon reading the news of the homegrown OS, one Chinese netizen remarked: "Made in China? It's not derived from Linux?" As Jin Kai pointed out earlier this year, China's last attempt at an OS, simply called "COS," was a Linux-based creation that both failed to attract Chinese users or even gain recognition as a truly homegrown OS.
Even if Chinese consumers prove tricky in the long-run, the nascent OS already has a good start: a de facto monopoly on government computers, which are forbidden from installing Windows 8. "The crux of our success," Ni says, is "to build an environment wherein to compete against Google, Apple, and Windows."
Interestingly, despite the OS Industry Alliance's attempt to capture foreign firms' OS market share in China, it is maintaining an OS Technology Center, open for the time being to pool resources and pick-up where Microsoft left off, servicing those systems still running Windows XP. It also aims to give local OS's time and space to develop.
Ricardo Barrios is Legislative Assistant to the President of the Senate of Puerto Rico.