Can Malaysia Airlines Take Off Again?
After two disasters this year, the airline is restructuring. But will it be enough?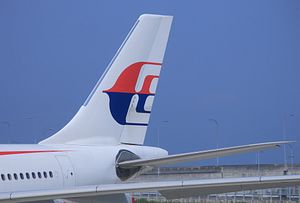 Six months after the mysterious disappearance of Malaysia Airlines (MAS) flight 370, the fate of Malaysia's national flag carrier hangs precariously in the balance.
Together with the downing of another plane over eastern Ukraine on July 17, MAS has now lost two aircraft in less than five months this year, leaving 537 people dead. And although there is no evidence of mechanical problems in either of these disasters, the airline has nonetheless seen ballooning losses (over $2 million a day by one recent estimate) and a sharp drop in passenger traffic. Some of those who have traveled with the airline have even posted pictures of empty cabins and quiet departure lounges to social media. A recent marketing gaffe asking customers for their "ultimate bucket list" following the airline's twin disasters this year and sexual assault allegations from an Australian woman have not helped things.
Malaysia's sovereign wealth fund Khazanah Nasional Bhd., which currently owns about 70 percent of MAS's parent firm Malaysian Airline System Bhd., thinks it can rescue the airline, which it says would otherwise run out of cash by the end of 2015. On August 29, ahead of the country's independence day celebrations, it announced a $1.9 billion overhaul of MAS designed to help it return to profitability within three years of a delisting scheduled to occur by the end of the year. The 12-point plan includes, among other things: laying off about 30 percent of the workforce, cutting unprofitable routes, scaling down fight frequencies in certain destinations, and reviewing lopsided contracts.
Those who have followed MAS's trajectory closely, however, wonder whether this rescue plan will ultimately be enough. The airline's woes are hardly news to seasoned observers, since it has undergone three failed restructuring attempts since 2007 and experienced cumulative net adjusted losses of more than $2.6 billion since 2001. Part of this is no doubt due to a long list of internal deficiencies, including a bloated workforce and high overhead costs. To its credit, Khazanah's planned overhaul goes far beyond the half-hearted efforts of the past in addressing these concerns. And the case of Japan Airlines, a national carrier which managed to bounce back after going through a restructuring process in 2010, suggests that success is far from impossible.
Even so, Khazanah's best efforts may ultimately fail to rescue MAS. The airline lags far behind its regional competitors like Singapore Airlines and Cathay Pacific in several key indicators of efficiency, including aircraft capacity and yield. The Malaysian airline market has also seen increasingly intense competition from low-cost carriers such as AirAsia in recent years, which analysts believe could benefit even further from MAS's route restructuring.
The outcome of MAS's overhaul has implications beyond the company itself. Some view the restructuring as a litmus test of Prime Minister Najib Razak's resolve to reform government-linked companies like MAS, which have been mismanaged due to decades of corruption and inefficiency. Najib himself has emphasized that this is not just about the future of MAS as a company but its status as a symbol of Malaysia's national pride, ambitions and place in the world.
In doing so, Najib has both raised the stakes of rescuing the country's sinking national carrier and staked his own personal reputation. Praised by many at home and abroad in late July for brokering a secret deal to secure the release of the passenger remains of the downed MAS flight in Ukraine, Najib may soon face the wrath of the Malaysian public in the coming months if MAS's attempted restructuring proves to be nothing more than throwing more money down the drain.