Integrating Taiwan's Strengths into Global Climate Action
It is time to let Taiwan join the United Nations Framework Convention on Climate Change.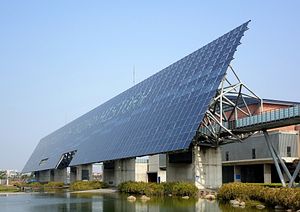 Scientists inform us that modern industrial development has caused carbon dioxide concentrations around the world to exceed the carrying capacity of natural ecosystems. This has, however, allowed us to witness what Adam Smith expounded in his Theory of Moral Sentiments, which is that humans have a natural tendency to be sympathetic and do, in fact, care about the sustainability of the natural world. On September 23, 2014, with the 2009 Copenhagen climate negotiations crisis and the 20th anniversary of the Rio Declaration behind them, world leaders gathered at the United Nations Climate Summit in New York hoping to break the deadlock in climate negotiations and compel all parties to be more aggressive in their actions. International negotiations on climate change have now entered a critical stage in the run up to the signing of a new global agreement at the Paris Climate Conference in December 2015.
Responding to climate change is a long and daunting task replete with both challenges and opportunities. In the Republic of China (Taiwan), due to the government's ambitious policies to promote energy conservation and carbon reduction, carbon dioxide emissions from fossil fuels posted negative growth in 2008, for the first time since 1990, and have more or less stabilized in recent years. Although emissions in 2013 totaled 250.3 million tons, a slight increase of 0.67 percent over 2012, they remain lower than the historical peak in 2007. Similarly, Taiwan's emissions intensity continues to decline, dropping from 0.0197 kg CO2/dollar to 0.0163 kg CO2/dollar in 2013. This underlines the positive effect that government policies and education are having on decoupling greenhouse gas emissions from economic growth.
Climate change stands as one of this century's most important political and economic focal points, a core issue affecting international politics, trade, and society. Its impact is broad and complex, and underpins all social, economic, and environmental considerations as they relate to sustainable development. However, given that climate change has such a direct bearing on the national development, competitiveness, and intergenerational equity of all countries around the world, the mitigating actions being taken fall well short of what is required. As far as Taiwan is concerned, there is no escaping that we are all in the same boat and should therefore be helping one another. Taiwan is heavily energy dependent and has a limited environmental carrying capacity, so it is imperative that we receive guidance on how best to fulfill our commitment to reducing carbon emissions.
Through government restructuring, Taiwan is currently setting up its Ministry of Environment and Natural Resources to better focus its efforts on pollution prevention, climate change adjustment, river basin management, disaster prevention, and nature conservation, ushering in a new era for environmental protection. The aim is to reestablish environmental sustainability values, conserve energy, reduce carbon emissions and environmental pollution, and create a low-risk environment characterized by clean production, comfortable living standards, and unspoiled ecosystems. For instance, by applying the concept of "urban mining," waste is transformed into a resource. Besides promoting recycling and reuse, if Taiwan can seize the opportunity to develop a green economy, as well as integrate government policy and legislation, public and private sector involvement, market forces, and technological innovation, it can reduce its carbon emissions, make the transition to a low-carbon economy, and achieve its environmental protection objectives.
After President Ma Ying-jeou announced this year that Taiwan's Lungmen Nuclear Power Plant would be mothballed after safety inspections, he promised to hold the Fourth National Energy Conference. This will allow different points of view on a blueprint for future energy development to be exchanged in a rational manner. As we discuss energy supply and demand, we need to let the public clearly understand that the real potential for reducing emissions lies in our future energy choices. All stakeholders must share the responsibility for carbon reduction and work together on the compromises that a long-term plan demands. The experiences of the United Kingdom, Germany, and the EU tell us that those in power must make bold commitments and have the courage to follow through with them. Equally, there is also a price to be paid if civil society is to do its part in making the world a better place. As we confront climate change, we should be clear that it is not what ideals we hold that matters, but rather what we are together willing to accomplish.
For a long time now, Taiwan has quietly yet diligently gone about trying to fulfill its role as a responsible member of the global village by signing bilateral agreements and engaging in multilateral cooperation. We have done our utmost to take practical steps that reflect the initiatives and efforts of the United Nations Framework Convention on Climate Change (UNFCCC). Regrettably, our country remains excluded from the UNFCCC even today, despite our desire to become meaningfully involved in its meetings and activities. Our participation would enable us to receive much needed support and assistance from the international community. It would also enable us to do our bit by sharing our experience in environmental protection with the international community and other countries in need, thereby integrating Taiwan's strengths into global climate action.
Kuo-Yen Wei is Minister of the Environmental Protection Administration, Executive Yuan, Republic of China (Taiwan).