Vietnam Launches Legal Challenge Against China's South China Sea Claims
Vietnam lodges a submission at The Hague and rejects Chinese position paper on the South China Sea.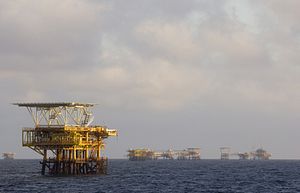 Vietnam and China moved their saber-rattling over the South China Sea into the legal arena this week as Hanoi lodged a submission with an arbitral tribunal at The Hague and rejected a Chinese position paper. Beijing swiftly dismissed Vietnam's challenge.
In a statement on Thursday, the Vietnamese foreign ministry rejected China's December 7 position paper, which laid out Beijing's legal objections to an arbitration case that the Philippines had filed against it.
"Vietnam's established position is to resolutely object to China's claims over Hoang Sa, Truong Sa islands and adjacent waters," Vietnamese foreign ministry spokesman Le Hai Binh said, using the Vietnamese names for the Paracel and Spratly Islands.
Binh also suggested that Hanoi had sent a statement to the Permanent Court of Arbitration (PCA) at The Hague, which is currently examining the Philippines' case against China over the South China Sea disputes.
According to the South China Morning Post, Vietnam's statement to the PCA, submitted last Friday, made three main claims in opposition to China's stand. First, it recognized the court's jurisdiction over the case submitted by the Philippines, which Beijing does not. Second, it requested that the court give "due regard" to Vietnam's own legal rights and interests in the Spratlys, Paracels, and in its exclusive economic zone and continental shelf while deliberating on the case. Third and lastly, it rejected China's infamous nine-dash line – which lays claim to about 90 percent of the South China Sea – as being "without legal basis."
Hanoi's actions are part of a concerted effort to respond to China's growing assertiveness in the South China Sea, which has continued in 2014. In May, a Chinese state-owned oil company dispatched a deep sea drilling rig off the coast of Vietnam in disputed waters south of the Paracel Islands, which led to deadly boat clashes and anti-Chinese violence and plunged diplomatic relations to an all-time low. In response, Vietnamese prime minister Nguyen Tan Dung had said that Hanoi was "considering various actions, including legal actions in accordance with international law."
By lodging a statement with the court – as opposed to directly joining the Philippines in its case – Vietnam has found a way to make its views heard but not alienate Beijing, which has warned Hanoi against joining Manila's legal challenge. Beyond the legal realm, Vietnam has also taken a number of other actions, including slowly moving towards closer ties with the United States – made easier by the partial lifting of a U.S. lethal weapons embargo – and making its first-ever port call to the Philippines last month.
Predictably, China dismissed Vietnam's sovereignty claims in its foreign ministry statement, labeling them "illegal and invalid" and emphasizing that "China will never accept such a claim."
"China urges Vietnam to earnestly respect our territorial sovereignty and maritime rights and resolve relevant disputes regarding Nansha with China on the basis of respecting historical facts and international law so as to jointly maintain peace and stability on the South China Sea," Chinese foreign ministry spokesman Hong Lei said, using the Chinese name for the Spratly Islands.
The legal tussle between Beijing and Hanoi comes as the December 15 deadline nears for China to submit its defense in the arbitration case brought about by the Philippines. China is not expected to submit anything in response to the tribunal's deadline, having already declared in its position paper that it would "neither accept nor participate in the arbitration."
Two days before China released its position paper, the U.S. State Department published a study that questioned the validity of Beijing's nine-dash line. China dismissed the study, claiming that it ignored basic facts and legal principles and was unhelpful in resolving the South China Sea issue.