Indonesia May Kill Brazil Defense Deals Amid Execution Row
Diplomatic spat could cause Jakarta to rethink procurement of Brazilian equipment.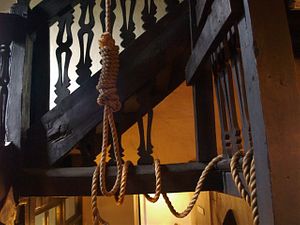 Indonesia may reevaluate defense deals with Brazil as bilateral ties between the two countries deteriorate over the execution of a Brazilian for drug offenses, local media reported earlier this week.
According to ANTARA News, Vice President Jusuf Kalla said Monday that the Indonesian government was rethinking the procurement of a squadron of 16 Brazil-made Embraer EMB-314 Super Tucano aircraft for Indonesia's air force as well as an order for Astros II multiple launch rocket launcher systems.
"We are reconsidering our plan to purchase weapons [from Brazil]," Kalla reportedly told the media.
The Post also reported Tuesday that the House of Representatives commission that oversees defense and foreign affairs had said that Indonesia could turn to other countries including Russia to procure weapons systems. Tantowi Yahya, a lawmaker, had earlier said he would hold a meeting with the defense ministry on the broader relationship.
"I think Brazil needs us more than we need them. We have an emergency situation with drugs and we don't need to be afraid of pressure from Brazil…," Tantowi said on Sunday.
Separately, on Tuesday Indonesia's foreign minister Retno Marsudi said Indonesia would "reevaluate all aspects" of Jakarta's bilateral relationship with Brazil.
The ties between the two countries have deteriorated over the past few weeks after Brazilian national Marco Archer Cardoso Moreira was executed in January by firing squad for drug trafficking – along with five others – in spite of appeals from the Brazilian president Dilma Rousseff.
On Monday, Indonesia recalled its newly appointed ambassador after Brazil had declined to accept his credentials during a ceremony on Friday. Brazil had also recalled its ambassador in January following Moreira's execution.
Indonesian president Joko "Jokowi" Widodo on Tuesday declined to say if Indonesia intended to freeze bilateral ties with Brazil but stressed that the implementation of the death penalty was a matter of Indonesian sovereignty.
"First of all, and I will be clear about this, there must be no intervention in the implementation of the death penalty, as it is a matter of our legal sovereignty. Our law still recognizes the death penalty," Jokowi said after meeting both Indonesia's recalled ambassador as well as Retno.
A second Brazilian, Rodrigo Muxfeldt Gularte, is among a second group of 11 prisoners to be executed soon in Indonesia.