Malaysia Debates New Anti-Terror Laws
Tighter restrictions are already raising human rights concerns among some.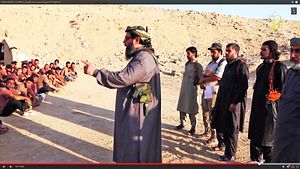 Malaysia began debating new anti-terror laws in Parliament Monday. The laws would empower the government to detain, impose harsher penalties on, and seize travel documents of suspects amid the rising threat of the Islamic State.
As The Diplomat reported earlier, the Malaysian government had said late last year that it would introduce new measures after arresting dozens of Malaysians suspected of supporting the Islamic State.
The Prevention of Terrorism Act (POTA) and the Special Measures Against Terrorism in Foreign Countries Act were bills that were tabled for their first readings, while several other bills were amendments to existing laws.
POTA would allow authorities to detain suspects indefinitely without trial. It will create a five-to-eight member Prevention of Terrorism Board to make decisions on detention or restriction orders as well as a Registrar containing fingerprints and photographs of persons detained.
Meanwhile, the Special Measures Against Terrorism in Foreign Countries would enable authorities to seize travel documents of citizens or foreigners believed to be engaging in or abetting terrorist acts.
Several amendments to existing laws would also tighten restrictions in this regard. For example, a proposed amendment to the penal code would make it an offense to receive training from terrorist groups and other perpetrators.
The bills will be debated in early April before becoming law and are expected to be in force by the end of the year. But some are already warning that the restrictions imposed are far too harsh and undermine rights.
"There are severe restrictions of civil liberties under POTA. We see this as a threat to the very fragile fundamental liberties we have in this country," a member of parliament from Kelana Jaya, Wong Chen, said at a press conference Monday. He urged the government to at least lengthen the time given to debate the new bills given their importance.
Wong also said that he found little difference between the Internal Security Act (ISA), a colonial-era preventive detention law which Prime Minister Najib Razak had abolished in 2012, and the new bill. Eric Paulsen, executive director of legal rights group Lawyers for Liberty, warned that while security concerns were legitimate, the approach was far too heavy-handed.
"While the safety and security of Malaysia must be of paramount concern, the answer will not be found in the reintroduction of oppressive and outdated preventive laws like the ISA that provide for wide and arbitrary powers to detain suspects for up to two years, renewable indefinitely, and without recourse to due process and a fair trial," he said in a statement.