Confirmed: Taiwan to Start New South China Sea Patrols
Defense ministry confirms move to dispatch maritime patrol aircraft.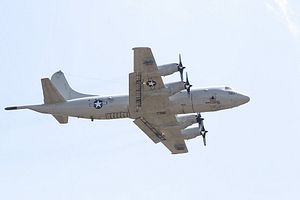 On April 20, Taiwan's defense ministry reportedly confirmed for the first time that the country will dispatch P-3C Orion maritime patrol aircraft on surveillance missions in its claimed territory within the disputed South China Sea.
According to the ministry in a report sent to the country's legislature, while the aircraft are now engaged in anti-submarine reconnaissance and joint surveillance in Taiwan's surrounding waters and air defense identification zone (ADIZ), the military will gradually expand their deployment to areas outside the ADIZ including in the South China Sea. No specifics were given on either when this would occur or what the specific scope of the P-3C Orion aircraft operations would be.
Taiwan currently has received eight of a total of 12 refurbished P-3C Orion aircraft from the United States as part of a sale approved in 2007 following years of political infighting in Taipei. The remaining four are expected to be delivered by the end of 2015.
The move is part of Taiwan's gradual expansion of its capabilities in the South China Sea as it tries to protect its claims there as one of six claimants (the other five are Brunei, China, Malaysia, the Philippines and Vietnam). As The Diplomat reported last year, Taiwan was mulling boosting its defenses around the area, with some lawmakers recommending that the country station Tuo-Jiang class corvettes to Itu Aba (which Taiwan calls Taiping Island), the only physical manifestation of Taiwan's claims in the South China Sea. Plans have also previously been floated to ramp up Taiwanese capabilities on Itu Aba, including improving its runway to accommodate transport and marine patrol aircraft and to construct a port to allow naval frigates and coastguard cutters to be stationed there permanently.
These moves come as China has been solidifying its own claims in the South China Sea through alarmingly expansive island-building activities, which The Diplomat has reported on extensively (see, for instance, here, here and here).