Another Troublesome Kyrgyz Gold Mine
Kumtor is not Kyrgyzstan's only divisive gold mine.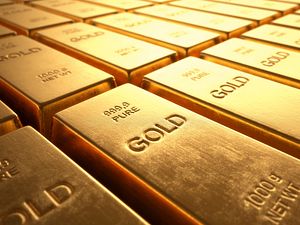 Monday, Kyrgyzstan's State Geology and Mineral Resources Agency announced that it was awarding a tender to Vostok-Geoldobycha, a Russian company, to develop the Jerooy mine, the site of the country's second-largest gold deposit after Kumtor. Jerooy, more than 3,000 meters above sea level and 60 km from Talas, is estimated to contain 97 tons of gold.
Kumtor has been no small headache, its productivity marred and delayed by corruption, two revolutions, repeated threats of nationalization, reports of torture, and lower reserves estimates. Most recently, the Kyrgyz government backed out of a joint venture with Canada's Centerra Gold, leading also to the resignation of Kyrgyzstan's prime minister.
Jerooy has also been a bit of a mess. A London-based company, Oxus Gold, held the license to develop Jerooy in 2005 when the Tulip Revolution swept the country's first president, Askar Akayev, out of office. The revolution upset relations with Oxus Gold. In 2006, Oxus Gold said local Kyrgyz police forced their way into a warehouse owned by Oxus Gold and "ejected the residents and other Oxus staff at short notice."
Visor Holding, a Kazakh company, says it paid for the settlement of Kyrgyzstan's disputes with Oxus Gold when it was acquiring the license in 2008. In 2010, Visor Holding's license was expropriated by the Kyrgyz government, which said the company — that had had a 60 percent stake in a joint venture with Kyrgyzaltyn to develop the mine — had failed to start production. In 2013, Visor Holding filed a request for arbitration with the International Center for Settlement of Investment Disputes (ICSID), seeking $400 million for what the company called "illegal expropriation" of their license.
According to Reuters, the claim is now $549 million and a hearing is expected this November. Meanwhile, Kyrgyzstan went ahead with opening bidding earlier this year to determine would take control of the mine next.
Vostok-Geoldobycha, which is affiliated with Russian Platinum Corporation, beat out the Kyrgyz state mining company, Kyrgyzaltyn, with a bid worth $100 million and a commitment to take on legal costs associated with battling the mine's previous investors in court, which is a considerable risk. Kyrgyzaltyn's bid was for $111 million.
The Kyrgyz government itself is not terribly pleased with the result. Vice President Sagynbek Abdyrakhmanov told Radio Free Europe/Radio Liberty that awarding the tender to Vostok-Geoldobycha was "against Kyrgyzstan's national interests."
"We have full capacity to operate the mine ourselves. We have 30 years of experience," he said. "However, our experience and our capacities have been ignored and the deposit was given to a foreign company."
Kyrgyzstan has plans to join the Russian-led Eurasian Economic Union (EEU), but has delayed its entry again until later this month.