China Looks to Hollywood
Chinese firms are stepping up their investments in Hollywood, to protect their own market share.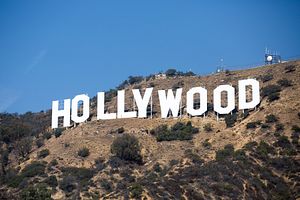 For years, Hollywood and China have held mutual appeal, with Hollywood attracted to China's enormous consumer market and China looking to Hollywood for its storytelling and post-production techniques, which can enhance Chinese films and by extension bolster the country's global influence. Recently, though, with China's continued failure to acquire Hollywood's core resources, the formula for China has now become, "You want my market? I want it too – let's make a deal." In other words, China is investing in Hollywood so that in 2017 – when China will be lifting importation quotas on foreign films and thus squeezing local productions to the edge – Chinese investors can still take a share of their own market.
Tom Cruise's new blockbuster, Mission Impossible: Rogue Nation, is the latest example of this new thinking. Alibaba Pictures' and China Movie Channel's logos are prominent in the film's opening credits; China Movie Channel's font is large and orange, as if promising Chinese thematic content. However, the only Chinese elements in the movie are a very brief appearance by Chinese actress Zhang Jingchu and a one-second frame in which a Chinese map blinks.
It's no longer the content of Hollywood films that China wants to change. The partnership between Hollywood and China in this Paramount film focuses on online ticketing sales and derivative products. China Movie Channel, the trade name of China Movie Channel Program Center, which is an enterprise of China's State Administration of Press, Publication, Radio, Film and Television, has made a 10 percent investment in Mission Impossible: Rogue Nation. It then sold most of these shares to three partners: Alibaba Pictures, a newcomer into China's movie landscape; Wanda, whose parent company bought AMC; and Contemporary Eastern Investment. In doing so, the government-backed China Movie Channel is handing over opportunities to Chinese companies to explore the domestic market. The notion that China is buying Hollywood in order to expand its soft power – using Hollywood influence to propagate Chinese ideology and values – is receding from prominence. Instead, it has become a game of using capital to occupy the market.
Why is that? One reason is the fear that as 2017 approaches and the government will no longer be able to protect Chinese enterprises from competitors by imposing quotas on imports, Chinese companies will no longer be able to compete. Chinese filmmakers and investors ominously refer to the approach of 2017 as "the wolf is coming," and are doing everything they can to accelerate their growth and avoid oblivion. The solution of boosting investment in Hollywood is designed to bring the competition on board and allow the Chinese companies to keep a piece of their domestic market. As cooperation broadens, Chinese companies will be able to avoid going out of business.
The Chinese are afraid that local movies will be squeezed to the edge. Their fears are hardly baseless. The box office in the past two years shows that the most popular Chinese movies are not directed by professionally trained filmmakers, but by writers, actors, or actresses whose movies appeal on the basis of existing celebrity. Some of their success is also due to China's "protection month" policies, wherein only domestic movies can be shown during the peak season. These movies will find it difficult to compete with Hollywood blockbusters once the quota limitation is no longer in place.
Given these circumstances, Chinese capital investment firms are looking for good content. "China is the most capitalist place I've ever seen…the government doesn't want it to stop…they want to see capitalism occur," said Relativity founder and CEO Ryan Kavanaugh, speaking at the Milken Institute's panel, "Can Hollywood Speak Chinese?" in April.
One example is Hunan TV, the second-largest broadcaster in China. Lions Gate Entertainment signed a three-year, $1.5 billion deal in which Hunan would invest 25 percent in Lions Gate's slate. "We do not know which movies will make money, or which movies will lose money, so we invest in all of them," said the vice president of Hunan TV and Broadcast Liu Shabai to The Beijing News.
The other reason why investors are shifting strategies might be, according to Bona CEO Yu Dong in an interview with the Chinese magazine Chinese Enterprise, that "no matter how much money you have, right now it's impossible to get the core technology and talent from Hollywood." He added that he would not spend money in Hollywood in the old way, because it would mean that Hollywood could build up an "aircraft carrier" to defeat China's film industry.
This is not to say that China doesn't have an eye to exporting its own culture one day. China's most daring director, Zhang Yimou, is testing the waters. The director who made the movie Hero, a film that failed to educate global audiences of China's "all under heaven" concept, is making a movie titled The Great Wall. It is backed by Legend Films, stars Matt Damon, and is being co-produced by China. To shoot this movie in China, eighty interpreters have been employed, and even the set painters have been brought in from Hollywood. The director himself is under great pressure, saying that "hopes this movie can show the world that China can make a global success, and thus more of Hollywood will eventually invest in China."
China's ultimate goal is to extend its soft power through cultural influence. But as 2017 approaches, there is a more urgent need: ensuring that Chinese companies can survive financially. That's why Chinese investors are doing everything they can to secure their own domestic market.
Nina Huang is a journalist based in NYC. She is the founder and writer of ChinaQs.us, a website providing an insider's perspective on current events and issues in China.