Malaysia, Indonesia Boost Counterterrorism Cooperation
Move comes amid rising Islamic State threat in Southeast Asia.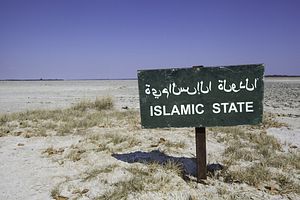 Malaysia and Indonesia have agreed to boost bilateral cooperation on counterterrorism following a four-day working visit of Malaysia's deputy prime minister, Ahmad Zahid Hamidi, to Jakarta.
According to a statement released by the Office of the Deputy Prime Minister, the two countries will cooperate in de-radicalization efforts, with Malaysia's Home Ministry hosting an international workshop next year that is expected to come up with a standard operating procedure on handling the issue. Apart from Indonesia, other countries such as the United States, Britain, and Australia will also be invited to participate in the workshop.
Beyond de-radicalization, the two countries also reportedly discussed efforts to step up cooperation and exchange of intelligence information on anti-terrorism issues.
The boost in cooperation comes amid growing worries in both Muslim-majority countries about the Islamic State (IS) threat. Earlier this month, Malaysian police stepped up security at embassies and public places after IS issued a threat to launch attacks in several countries, including Malaysia. And in August, as I reported then, Indonesia foiled an alleged plot by IS supporters to bomb a police station and churches in the country during its independence day celebrations (See: "Indonesia Foils Deadly Islamic State Attack").
Aside from counterterrorism, Zahid, who replaced Muhyiddin Yassin as Prime Minister Najib Razak's deputy in July amid the 1MDB scandal, discussed other bilateral and global issues with Indonesian officials. These included his counterpart Jahyo Kumolo, Manpower and Transmigration Minister Hanif M. Dhakiri, Coordinating Minister for Political, Legal and Security Affairs Luhut Binsar Pandjaitan and Vice President Jusuf Kalla.
Most notably, the two countries reached an agreement to strengthen cooperation in tackling the annual haze problem caused by the clearing of forests through burning in Indonesia. The haze has enveloped neighboring countries every year since 1997, shutting schools and canceling flights. According to the statement, Indonesia agreed to tighten law enforcement on air pollution while Malaysia would conduct monitoring to ensure that state-linked firms operating in Indonesia did not contribute to the haze.
The statement also noted that the two countries would continue to cooperate on the issue of illegal immigration among other border issues.