Securing Stability in Afghanistan, the 'Heart of Asia'
The upcoming Heart of Asia-Istanbul Process meeting offers an opportunity for the world to come together on Afghanistan.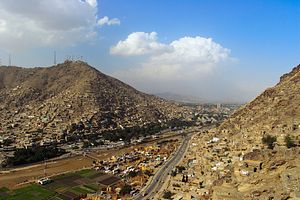 By placing Afghanistan at its center, the Heart of Asia-Istanbul Process aims to promote regional cooperation by engaging divergent countries and organizations. The process seeks result‐oriented cooperation for a peaceful and stable Afghanistan, as well as a secure and prosperous region. The process has 14 member countries, including China, Russia, Turkey, India, and Pakistan. The process also has 17 supporting member countries including the United States, Canada, the U.K., and 11 international and regional organizations, including the UN, SCO, SAARC, OIC, and NATO.
The process provides another golden opportunity to find viable solutions to the manifold problems countries in this region have been facing, including the rise of terrorism, extremism, and insecurity. For Afghanistan in particular, the conference means a lot. It is one of the prestigious political platforms that is being led by Afghanistan and includes all the stakeholders that are involved in the Afghan conflict in one way or another.
Similarly, the process is important for the region. A secure and peaceful Afghanistan with all institutions fully functioning will be a source of strength for all of Asia in general and South and Central Asia in particular. Peace in Afghanistan would lead to peace, safety, and tranquility across the Asian continent while persistent instability in Afghanistan would keep the continent in perpetual turmoil.
Given the advantage of its strategic location, Afghanistan functions as a land bridge in the "Heart of Asia," connecting South Asia, Central Asia, Eurasia, and the Middle East. Peace and security in Afghanistan will be vital for broader economic cooperation.
Economic Dividends of Stability
The role of Afghanistan as a trading hub that connects different continents goes back centuries. The countries of South and Central Asia were connected with each other and the rest of the continent via a sprawling trading network, the Silk Road. Afghanistan used to be at the heart of this entire network. Once again, the country can become an integral link at the heart of a new Silk Road by reanimating its proud history of commerce, trade, and culture. For the Central Asian states, transit through Afghanistan is critically important and is considered as a vital lifeline, linking these landlocked economies to global markets.
As stated above, Afghanistan is not only a corridor for South Asian energy hungry states to reach the energy-rich Central Asian states, but also for these states to reach the potential markets of South Asia. For instance, the Tajikistan, Afghanistan, Pakistan, and India (TAPI) pipeline project and CASA1000 initiative demonstrate the strategic potential of Afghanistan.
Regional Interests in Stability
Addressing the BRICS and SCO summits earlier this year, Afghan President Ashraf Ghani stated that "Afghanistan occupies a prominent place in the narrative and activities of terrorist organization networks; they are betting on our failure and should we fail, three of our neighbors, China, India, and Russia, out of the big countries, will be in harm's way, but also all our other neighbors, near and far."
The recent security challenges faced by Afghanistan are supported by our neighboring countries. Pakistan and Iran have been supporting different factions of extremists that destabilize Afghanistan and, indeed, the entire region. Afghanistan's stance has always been to dismantle terrorist safe havens and the panacea for this menace is collective state efforts of the sort represented by the Heart of Asia process.
Adopting a comprehensive strategy at the Heart of Asia-Istanbul process, which will be held on December 8, 2015 in Islamabad, Pakistan, will be critical for Afghanistan to overcome insecurity, terrorism, and radicalism. Now more than ever, the region must come together and take action.
Aziz Amin Ahmadzai writes on political, security and social issues. He is based in Kabul and tweets at@azizamin786.