China's Draft Budget
Authorities unveil a leaner and more targeted budget.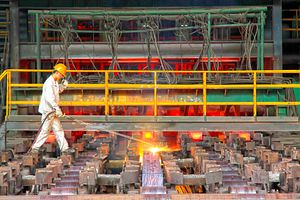 China has announced its draft budget for 2016 at the National People's Congress, currently underway in Beijing. Despite the fact that it expands the fiscal deficit from 2016, this year's budget is leaner and more targeted.
One of the biggest issues for China is that tax revenue will decline this year. As the government obtains most of its taxes from the sale of goods and services, fiscal revenues decline in step with the slowing economy. Further revenue decreases result from greater reduction in government taxes and fees, as well as from the transition from the business tax to the value-added tax in some sectors.
Expenditures are to be controlled, with a continuing emphasis on restricting spending on official travels, hospitality, and meetings. The number of special transfer payments are to be cut, and infrastructure investment by the central government will focus on basic public welfare projects instead of on smaller projects. Departments that had government funds left over after 2015 will receive a reduced allocation this year. Funding in the areas of education, science and technology, health care, poverty alleviation, and social security and employment will continue to be strong. This means that while ongoing social programs are to be protected, any "fat" in the budget is to be removed.
Some funds are earmarked for environmental concerns. Greater emphasis will be placed on spending on sustainable agricultural development, although food security, as always, continues to be a focus. Other environmental spending will target the protection of wetlands, promotion of new energy vehicles, and improved efficiency in resource use.
The Ministry of Finance is also urging local governments and central government enterprises to reduce overcapacity in the steel and coal industries. This may in particular help improve the outlook for global steel prices, which have fallen dramatically in recent years due to China's overcapacity. Some funds are being earmarked for worker resettlement in these industries. As other analysts have anticipated, this may result in large numbers of workers being laid off, and it is unclear to what extent the worker resettlement funds will make up for the income lost by those who find themselves unemployed.
Overall, the budget deficit will increase from 2.4 percent in 2015 to 3 percent in 2016. The expanded deficit mainly reflects a declining tax base, and does not present a problem in terms of overall central government debt management. Most expenditures are tax rebates or transfer payments to local governments. The issue is that given this budget target, it will be difficult this year to find room for injecting funds to stimulate a sluggish economy. Unless new sources of growth can be tapped, and soon, this year may prove to be challenging for both the public and private sectors.