Indonesia Eyes China-Made Air Defense System
Senior defense official says Jakarta is mulling a new purchase.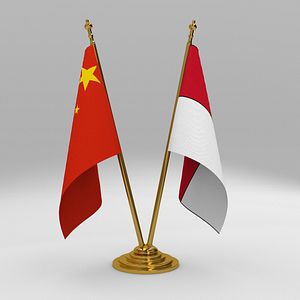 Indonesia is currently mulling the purchase of an air defense system from China, a senior defense official said Monday.
According to Air Vice Marshal M. Syaugi, the director general of defense planning at Indonesia's defense ministry, the country is currently evaluating the purchase of the Chinese-made AF902 Radar/Twin 35 mm AA Gun/PL-9C Missile Integrated Air Defense System (AF902 FCS/35) to bolster its aerial defense capabilities.
The evaluation, Syaugi told state-run news outlet Antara News on March 1, is being done in line with the Indonesian Armed Forces 2015-2019 strategic plan.
Syaugi made the remarks after a recent visit to China where he observed the AF902 FCS/35, an air defense system designed and manufactured by the Chinese company China North Industries Corp (Norinco).
"Based on [their] presentation and what was displayed [at that time], the air defense system offered [to us] was quite good," he said according to The Jakarta Post.
Syaugi also said that the system was "as good as the Oerlikon," referring to the Swiss-made Oerlikon SkyShield MK2 air defense system which is currently being used by the Air Force Special Forces (Paskhas) in the air force base in Pontianak, West Kalimantan.
The AF902 FCS/35 is designed primarily to intercept and destroy aircraft, low flying cruise missiles, and precision-guided missiles. It can also defeat lightly armored vehicles, surface targets,and concealed ground forces.
While Syaugi's comments were quite positive, it is unclear whether Indonesia will eventually decide to go with the air defense system and, if so, when a deal might be struck and finalized. Sino-Indonesian defense relations have tended to move quite slowly with respect to new firsts for a variety of reasons. For example, talks for Indonesia to purchase Chinese-made C-705 surface to surface missiles went on for a while before the confirmation that Jakarta would actually begin deploying the missiles on vessels.
As further evidence of this, it was only this week that Indonesia's defense ministry confirmed the approval of a previous Sino-Indonesian memorandum of understanding by the legislature to provide the legal basis for further defense cooperation activities. The defense agreement had previously been struck back in 2007, during the tenure of then-Indonesian president Susilo Bambang Yudhoyono.