Will Taiwan's 'Comfort Women' Get an Apology From Japan?
After reaching a deal with South Korea over the "comfort women" issue, will Japan ignore Taiwanese victims?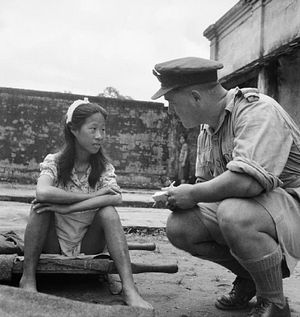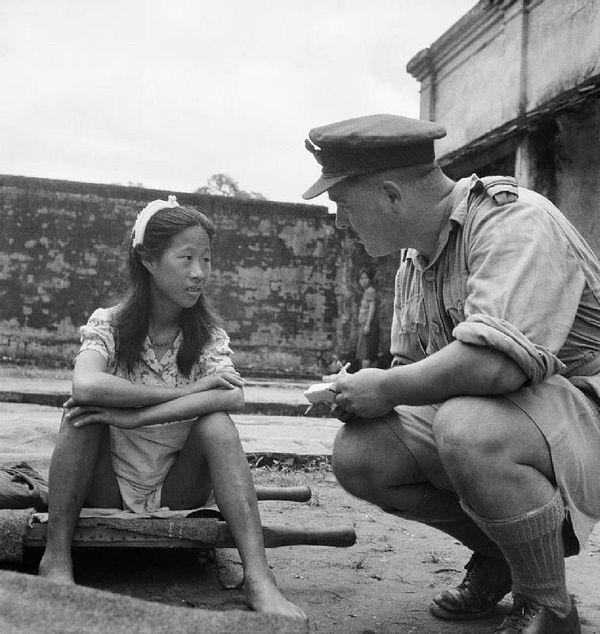 Japan and South Korea made headlines last December when they reached a historic deal meant to put the "comfort women" issue to rest. As this issue had hamstrung bilateral cooperation between the two for over two decades, it was an epochal moment in the region. Since then, governments on both sides of the Tsushima Strait have promoted the deal, which includes an apology from Prime Minister Shinzo Abe and $8.3 million in assistance to former comfort women to be distributed through a South Korean foundation.
However, even though Japan has made valiant efforts to find closure on the issue with South Korea, this deal has inspired survivors from other countries to step forward and press their claims – including survivors from Taiwan.
In Taiwan, which was then, like the Korean peninsula, under Japan's colonial domination, 2,000 women were abducted or cheated into becoming comfort women. Just as in South Korea, many of these women did not immediately share their stories due to the patriarchal culture that shamed and blamed the victims for what was done to them by the Japanese Army.
It was not until 1992, after a former member of Japan's House of Representatives discovered three telegrams that proved that Taiwanese women were sent to Japan's frontlines as sex slaves during World War II, that the Taipei Women's Rescue Foundation (TWRF) set up a hotline and 58 women came forward with their stories.
A Taiwanese documentary, Song of the Reed, produced by TWRF last year follows the later years of six survivors. Instead of focusing on the darker aspects of the women's experiences or getting mired in controversial historical details, the documentary focuses on the therapy that the women went through and the courage with which they confronted their horrific pasts, putting a personal touch on a terrible story. This framing likely makes it more palatable for Japanese audiences to take away the key message – that this is an important lesson to remember so we, as humanity, never commit the same crimes against women again.
So, what do the Taiwanese survivors want from Japan? They do not act as a monolith, of course. One of the survivors in the documentary remarked that she no longer cares whether the Japanese government compensates them or not – she just wants a "sincere" apology. Another survivor still seeks compensation as acknowledgement of the wrong done against her.
At a screening of the Song of the Reed in Washington, D.C., Ambassador Lyushun Shen of the Taipei Economic and Cultural Representative Office remarked, "We have nothing against the current Japanese government or people. They, too, are victims of the past generation. But we want [the current generation] to be more proactive about a formal apology and compensation. This is a matter of human decency."
It is also a matter of privilege, as Mindy Kotler, director of Asia Policy Point, points out. The Japanese government's willingness or unwillingness to take action for some women but not others implies some women are deserving of having their suffering recognized and acknowledged, while others are not.
The Japanese government's (in)actions in regards to crimes committed decades ago still matters, because violence against women still happens around the world. Japan needs to set an example that perpetrators will be held accountable.
The comfort women system is simultaneously particular to the historical and temporal context in which it occurred – victimizing women not only from the Korean peninsula and Taiwan, but also from China, the Philippines, Indonesia, and the Dutch East Indies – and universal because it is a lesson for all of humanity.
Taiwanese President Ma Ying-jeou has reiterated his government's pledge to seek justice and dignity, including requests for an apology and compensation from Japan to former Taiwanese comfort women. South Korea's success has spurred Ma to demand immediate negotiations with Japan on the issue. Speed is of the essence, as time is running out. Three of the survivors featured in the documentary have passed away since the project began in 2013.
Unfortunately, Taiwan does not have the same leverage over Japan that South Korea did. After all, South Korea is a much more important security partner to Japan. Also, the comfort women issue never dominated the Taiwan-Japan relationship as it did South Korea-Japan relations. Despite colonial history, Taiwan and Japan have good relations; following the March 11 triple disaster, Taiwan was the number two donor to Japan – only behind the U.S. aid behemoth. Relations will likely only continue to improve as Japan and Taiwan both worry about China's territorial ambitions, and Japan could also more proactively help Taiwan become a member of the Trans-Pacific Partnership.
While in the interest of preserving a narrow definition of its honor, the Japanese government is likely to resist calls by survivors from other countries to offer an apology and compensation, such a gesture – no matter how inadequate in light of the suffering inflicted – would be a step in the right direction in upholding the dignity of all women.