#JusticeForJisha: How Well Has India Come to Handle Rape and Violence Against Women?
After a brutal rape shook India in 2013, how has the country broached the issue of rape and sexual assault?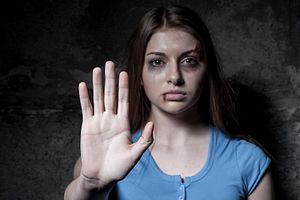 In December 2012, in South Delhi, a 23 year old girl was brutally gang-raped and fatally wounded. She died in hospital fifteen days later, unable to recover from her injuries. When the details of the case came to light — spearheaded by media (and social media) protests — Nirbhaya, as she came to be known, became a symbol. Her tragedy sparked off activism, opening up a fiery public discussion on sexual assault that took the shape of candlelight vigils, strong social media advocacy (along with a full-fledged documentary), and explicit conversation on what was arguably a far more dormant topic in India until then.
Women's safety in public spaces suddenly escalated to a position of supreme importance on political agendas, with parties attempting to enact related policy across the country. The Criminal Law Amendment Act of 2013 amended the scope of what constituted rape in light of this case, explicitly expanding it beyond the notion of non-consensual vaginal sex. More fast-track courts were set up to hear cases of rape, and the Criminal Law (Amendment) Ordinance of 2013 incorporated crimes like acid attacks, voyeuristic harassment and stalking more specifically into the Indian Penal Code.
On April 28, 2016, Jisha, a law student in the state of Kerala, was found murdered after enduring brutal torture and sexual assault. The postmortem report found multiple stab injuries, noted the use of sharp weapons to mutilate her organs, and a blow to the head. News of the incident spread immediately across social media forums within a couple of days and the mainstream media was often criticized in the ensuing discussion for not reporting on the case more actively – criticism that persisted even a week later.
In particular, parallels were drawn between this case and the December 2012 case in terms of the details. While social media has not lulled in its commitment to demand justice (under the #JusticeForJisha hashtag) in the absence of conclusive arrests and delays in the initial investigation (Jisha had filed police complaints, including one earlier in April regarding life-threats she had received), this horrifying incident opens up several questions regarding the question of exactly how much progress India has seen on women's safety since the Nirbhaya case.
A caste dimension has been pointed out by several commentators on this case. Jisha was a Dalit woman, meaning she belonged to one in a set of oppressed castes against whom the practice of 'untouchability' and other forms of discrimination are often practiced. This is of particular importance in understanding both the reactions of the police and the media.
Mere days after the Jisha incident another unnerving instance of rape of a Dalit girl was reported in Kerala, though this one was treated with better legal diligence and due process.  Crimes against Dalit women, though they provoke horror when placed on a national platform, have become normalized and are forgotten more easily in local contexts. In several instances, these crimes occur with both with the knowledge and often the sanction of the perpetrator's community, with caste-based affiliations silencing criticism.
The police station where the Jisha murder was reported did not even register a complaint immediately, demanding a wait for the post mortem report and thereby possibly contributing to the dilution of evidence. Moreover, several cases regarding the rape of Dalit women and girls go unreported, with victims' families facing social stigma and sometimes even ostracization, while simultaneously struggling to push the case forward in courts. One can only speculate how many more cases go unregistered by virtue of a combination of the above factors.
However, this case and all the others also speak of the persistence of a much larger culture of callousness with respect to sexual crimes against women, with victim-blaming and even casual dismissal by authority occurring selectively and far too often, on misogynistic grounds. (These are often accompanied by a moral post mortem of all the choices the woman in question may have made to supposedly contribute to her circumstances.)
Redefining and broadening the scope of a rape trial is an important and necessary step toward recognizing the myriad and contorted ways in which sexual violence is perpetrated in India, but that is all it is: a step — one in many to come. To substantiate this, just yesterday, a 22-year-old girl from the city of Pune in Maharashtra was dragged out of her car and beaten up for wearing inappropriate attire, and threatened with dire consequences – she had to repeatedly follow-up with the authorities before they booked the men in question; they initially registered her complaint as a non-cognizable offense instead of alleged molestation.
The wake of these all-too-frequent incidents demonstrates the necessity for a deeper probe into whether the legal system in India, not to mention the political system, can really afford to rest on any moves made in a constructive direction post the 2012 Nirbhaya case. Victims of a range of sexual assaults continue to be portrayed as contributors to their predicaments and still face haranguing legal proceedings.
Rape itself needs to be better placed within a larger spectrum of sexual assault and violence against women; not tacked on in an isolated manner. A larger and more politically conscious movement to check the language and construction of rape and rape victims in India, accompanied by a stricter legal commitment to the serious treatment and prosecution of rape charges, is needed. Above all, a deeper social commitment to understanding the startlingly frequent occurrence of sexual violence, while refusing to allow it to normalize further, are critical for India to take the next steps needed to address this widespread problem.