After Murder, Mass Protests in Okinawa Against US Bases
Tens of thousands of demonstrators attended the anti-U.S. military rally in Okinawa.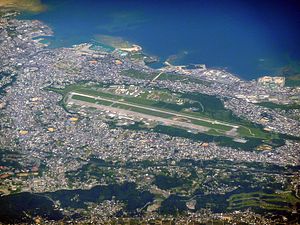 More than 60,000 demonstrators gathered on the southwestern Japanese island of Okinawa on Sunday to protest the presence of U.S. military there.
The protest, the largest anti-American rally in over twenty years, was provoked by the murder of a 20-year-old Japanese woman in April. A former U.S. Marine, who worked as a civilian on a U.S. base, was accused of sexually assaulting and murdering the local woman.
On Sunday, tens of thousands of demonstrators expressed their frustrations and demanded the closure of all U.S. military bases on the island. They held placards reading, "Our anger is past its limit" and "Pull out the Marines."
Thousands of protesters had also gathered outside Japan's parliament building in Tokyo.
The victim's father, who attended the rally, read out a letter aloud.
"Why my daughter? Why was my daughter killed?" the letter read. "To avoid [another] victim, I want all U.S. bases removed… I believe it's possible if all the people of Okinawa come together," he said, according to CNN.
The Okinawa's governor, Takeshi Onaga, has said that he would urge the Japanese government to push all the U.S. military bases out of Okinawa.
"The government should know that the anger of the people in Okinawa is almost reaching a limit and it is not (right) to sacrifice Okinawa people for military bases anymore," he said. Onaga was elected in November 2014 after running on an anti-base platform. He has since used every option — including court cases — to oppose a U.S.-Japanese plan that calls for the relocatation of the U.S. air station at Futenma to Henoko.
Anti-base sentiment flared last month, when Kenneth Franklin Gadson was arrested on suspicion of murdering the victim and abandoning her body. At the time of his arrest, Gadson was working as a civilian contractor at the Kadena Air Base, a major U.S. military facility in Okinawa.
Tensions are running high between Okinawans and American military personnel after a series of violent incidents committed by American personnel who are based on the island. In March, a U.S. Navy sailor, Justin Castellanos, was arrested over the rape of a female tourist. In June, a drunk-driving incident involving another U.S. sailor, moved the U.S. Navy in Japan to ban alcohol consumption by U.S. personnel.
President Barack Obama apologized to the locals for the murder during his visit to Japan in May.
"I think the Japanese people should know how deeply moved we are by what has happened and our intention to make sure that we're working with the Japanese government to not only prosecute this crime but to prevent crimes like this from happening again," Obama said during joint remarks with Prime Minister Shinzo Abe.
Sunday's protests marked new low for the U.S. image in Okinawa. The protests will likely complicate the long-stalled plan to relocate Futenma air station. Locals have long argued that the base should be closed entirely, rather than moved to another part of Okinawa.
Okinawa, a Japanese island with high strategic value, hosts 74 percent of U.S. military installations in Japan. The troops, who work and live on bases that cover almost a fifth of the island, are considered a key part of the U.S.-Japan security alliance. The U.S. military presence goes back to the end of World War II, when Okinawa was a battleground between Japan and the United States before undergoing 27 years of U.S. occupation.
About 1.4 million people live on Okinawa, alongside roughly 50,000 are Americans. The Okinawans are unhappy with the noise, crime, and congestion linked to the heavy U.S. presence.
The last time Okinawa saw protests of this scale was in 1995, when a 12-year-old girl was abducted and raped by three U.S. servicemen in Okinawa. The incident prompted mass protests and forced Tokyo and Washington to discuss reductions in the U.S. military footprint on the island.
Roshni Kapur is an independent journalist based in Singapore.