After India's NSG Hiccup in Seoul, Time to Move on
NSG membership is still possible for Modi, but it will take concerted diplomatic efforts.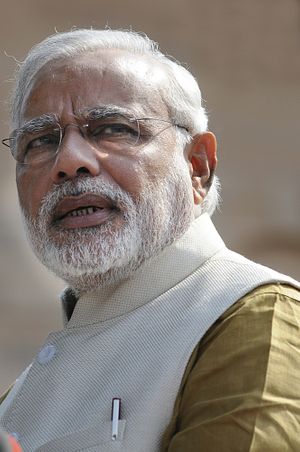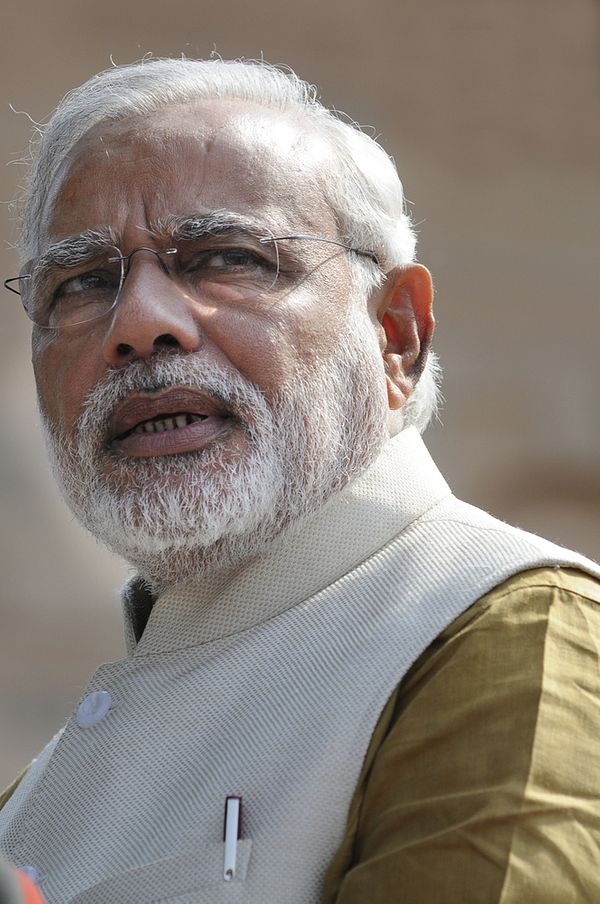 The plenary meeting of the Nuclear Suppliers Group ended in Seoul on June 24, 2016, without a positive decision on India's application for membership. Several political parties and analysts have severely criticized the government for having unnecessarily launched its high-decibel campaign, which has seriously dented India's international image and embarrassed it in front of the world community. Some experts have opined that there is no need for India to become a member of the NSG, which will be harmful for India rather than being an asset.
Critics have also denounced Modi for his direct démarche to Chinese President Xi Jinping in their meeting on sidelines of the Shanghai Cooperation Organization Summit in Tashkent, Uzbekistan, on June 23, where Modi called for China to support India on the basis of objective facts. Some pundits castigated Modi for converting diplomacy into a public spectacle and said that diplomacy needs to be conducted quietly and behind closed doors. Others reprimanded Modi for the public humiliation heaped on him by Xi when his personal appeal fell on deaf ears.
It was never certain that India would be able to garner the unanimous consent required for NSG membership in Seoul. The high intensity campaign under Modi's personal leadership had, however, given a glimmer of hope to South Block mandarins and people at large that India might be able to pull it off. The Indian establishment, meanwhile, was realistic that it might be required to go through a protracted process to accomplish its objective.
Dealing With China
After the Seoul meeting, the Indian foreign office identified China as the one country which had stood in the way of getting a favorable decision from the 48 member grouping. It was India's official assessment that if China had not come out openly and strongly against India, other countries like New Zealand, Austria, Ireland, Brazil, Switzerland, and even Turkey would have come around to joining the consensus in favor of India's membership. It is a moot point now whether India should have explicitly and unequivocally accused China as being the only offender. In diplomacy it is never the best approach to publicly vilify a nation or individual with whom one has wide-ranging relations. India, however, possibly thought that it owed it to itself to candidly speak its mind out after the protracted, vociferous, and strident campaign launched by China against India's membership.
It is essential for India to do a comprehensive assessment of its strategy in the run up to the Seoul meeting and determine its future course of action. Prior to Seoul, it had been India's assessment that China usually does not come out in the open with its objections, but instead entices smaller countries to raise questions and oppose a proposal that China does not support. China never wants to appear isolated or be seen as the last man standing. This is what happened in 2008 during negotiations on issuing a waiver to India for conducting international civilian nuclear commerce.
This time it was different. Right from the time that India tendered its application, China embarked on a vehement campaign against India's membership. Its substantive stance kept changing, but one consistent feature was that India should not be admitted to the NSG fold. This change was stark and palpable. China was emphatic from the beginning that it will not relent on its stand blocking India's entry. This dramatic change in China's attitude and behavior will have to be factored in when India devises a strategy to make another attempt at membership, and also in taking forward bilateral ties in other areas.
India has recognized that China is the main obstacle. Whatever be the reason for China's obdurate stand, it is clear that India will have to continue to engage with China not only on the NSG issue, but on a whole host of bilateral, regional, and multilateral problems. India and China share a multi-faceted, broad based, and complex relationship, which is undergoing profound transformation. India shares a 4,000 km long land boundary with China that is still not settled. India suffers an unsustainable $51 billion trade deficit in the $71 billion bilateral trade turnover with China. Many other disputes bedevil reciprocal ties; Modi himself acknowledged in his recent interview with Arnab Goswami that India has a host of problems with China.
This is a relationship that has to be managed so that areas of convergence grow and those of contention diminish. Responsibility for this falls upon both parties, possibly more on China than on India. It is essential to have direct, frank, regular dialogue at several levels between the two countries. Modi affirmed that although there might be differences in positions and perceptions on several issues, India is able to candidly and forcefully articulate its national interests to China. In this context the Indian foreign office has categorically stated that the two countries will be able to realize the full potential of their partnership only if they are willing to accommodate each other's principal concerns.
In the coming months, India will need to proactively engage with China on an array of issues, including NSG. The whole relationship should not be held hostage to India's bitter experience on just one subject. It will need to be emphasized to China that India does not have any geopolitical or strategic ambitions but is motivated only by the need to ensure access to a stable, predictable international regime for conducting nuclear commerce. Moreover, India's membership is in the larger global interest as its participation would further strengthen nuclear nonproliferation and make global nuclear commerce more secure.
While all effort should be made to achieve positive results on all contentious disputes where the two countries have differing perceptions, they should not be allowed to stand in the way of improving and expanding comprehensive bilateral ties. There has to be a judicious mix of Modi's spirited, vigorous summit diplomacy along with quiet diplomacy behind closed doors.
While managing relations with China and expanding areas of convergence, India needs to focus simultaneously on two somewhat different but related aspects. First, India must prioritize expanding its national comprehensive strength by alleviating poverty, bolstering economic growth, reinforcing defense preparedness, and improving infrastructure throughout the country, particularly in border areas. Second, India should further invigorate and reinforce relations with its strategic partners like the United States, Japan, Russia, Australia, Vietnam, Indonesia, and others who have tense and strained relations with China. Both steps will provide greater strategic space and flexibility to India to effectively confront China's increasingly belligerent behavior.
Apropos NSG membership, India also needs to reach out to other countries that have raised questions or expressed doubts to explain the fundamental motivations of India's position and to explain the benefits to the global community. India has committed to convert 40 percent of its energy use to non-fossil fuels by 2030. This is possible only if it can have unhindered access to international nuclear technology and materials. India should stay in active contact with its supporters like the United States, Russia, France, and the U.K. so that they also can reach out to doubters and skeptics and convince them that India's case is impeccable and deserves full backing.
The silver lining for India is that in the short term, the denial of NSG membership will have no immediate impact on its nuclear energy expansion plans because of the NSG waiver obtained in 2008.
NSG has designated Argentine Ambassador Rafael Grossi to continue informal deliberations on India's membership. This could culminate in an informal NSG session before the end of the current year. Although there are some differences to the 2008 situation when the unique waiver to India was being considered, India today is in a much stronger and confident position than it was after the first meeting of NSG at that time. It can hence feel reasonably hopeful that it will get a favorable outcome on its application for NSG membership later this year or soon thereafter.
Ashok Sajjanhar is a career diplomat who has served as Ambassador of India to Kazakhstan, Sweden and Latvia, as also as Secretary/Principal Executive Officer of the National Foundation for Communal Harmony, an autonomous organization with the Ministry of Home Affairs. He has held several significant positions in Indian embassies in Washington, Moscow, Brussels, Geneva, Bangkok, Tehran and Dhaka.