Japan Election Results: It's the Economy, Abe
After a big victory by the ruling coalition, all eyes turn toward the potential for economic reforms.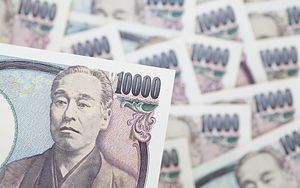 Prime Minister Shinzo Abe surprised no one when he led his Liberal Democratic Party (LDP) to victory in the Upper House elections on July 10. His party won 56 seats, and together with the Sokka Gakai-backed Komeito party, which won 14 seats, the Osaka Ishin no Kai, which won seven seats, and the Party for Japanese Kokoro, which did not win any additional seats,* and the support of at least one pro-revision independent, he would have a supermajority that is sympathetic to some form of constitutional change, though it is unclear to what degree they are united on how the constitution should be changed. (Adding the newly won seats to the uncontested seats that each party already had, the post-election totals are: 121 LDP members, 25 Komeito members, 12 Osaka Ishin no Kai members, and three Party for Japanese Kokoro members, out of a total of 242 seats.
But as interesting and significant as the debate over constitutional revision is, it was not the only issue at stake in this election, of course. Sensitive to the "touchiness" of constitutional and security issues, Abe focused on framing the election as (1) a mandate on Abenomics, and (2) a referendum on the incompetence displayed by the opposition Democratic Party of Japan (DPJ) when they were in power from 2009 to 2012. The DPJ has since merged forces with the Japan Innovation Party and rebranded as the Democratic Party, but voters apparently don't see much of a difference.
If Abe is to stay true to his campaign rhetoric (which is not a given, considering politicians' proclivity to say one thing and do another), he should focus all of his post-election political capital and policy attention on reviving the economy, which has recently faced a series of setbacks. Japan's economy shrank in two of the past four quarters, and Brexit particularly hurt Japan by increasing the value of "safe" currencies, such as the Japanese yen.
Before Brexit and before the election, the Abe government had already postponed a tax hike that was supposed to happen April 2017 until October 2019; this was a domestically popular and tactically well-timed move, but raises serious concerns about Japan's long-term fiscal health.
To add to such fiscal woes, the government is also crafting a supplementary budget that could reportedly exceed 10 trillion yen ($97 billion). As Tobias Harris of Teneo Intelligence told The Los Angeles Times, in the aftermath of the election, "the most pressing question will be finalizing a stimulus package, which will occupy the ruling coalition for the next several months."
The Wall Street Journal reports that the stimulus program will likely include a multiyear effort to upgrade the nation's transportation infrastructure, expand childcare and nursing-care services, and provide student scholarships. The stimulus spending could begin as early as this autumn.
The supplementary budget could also be used to "buy off" those who will be left worse off by the Trans-Pacific Partnership (TPP) trade agreement. Even though implementation of the TPP will not happen anytime soon, as the earliest the U.S. Senate would be willing to consider ratifying the treaty would be during the lame duck period starting in November, it is never too early to start taking steps to appease the "losers" in an increasingly globalized world.
The Brexit vote and Donald Trump's popularity are both cautionary tales about the domestic chaos that can unfold if the concerns of those who are losing out from the international economic system go unaddressed for too long. In a potential warning sign, the LDP did poorly in the Tohoku region, as agriculture-related groups drifted away from the ruling party over TPP-related issues. Abe seems to be aware of this; at a Monday press conference, in reference to crafting new economic stimulus policies, he said, "Non-urban areas are the main protagonist. Let them go into the global market."
Monetary tools are still on the table to deal with Japan's economic difficulties. The Bank of Japan (BOJ) could increase monetary easing further, by either selling more yen, buying more assets, and/or pushing an already negative interest rate further down. Rumors of further easing were given credence by former Federal Reserve Chairman Ben Bernanke's Monday lunch meeting with BOJ Governor Haruhiko Kuroda.
Between the tax hike delay, the supplementary budget, and monetary policies, observers are understandably left wondering about how serious Abe will be about pursuing structural reform in the Japanese economy.
But Abe will most certainly try, as he declared after the election: "We were given approval for our mandate to powerfully pursue Abenomics. We'd like to continue in our efforts to achieve what we've promised."
The elections had consequences for Japanese stock markets and the international forex markets as well.
Topix increased by 3.8 percent, and the Nikkei 225 Stock Average increased by 4 percent Hiroaki Hiwada of Tokyo Securities Co. explained to Bloomberg, "With hopes that stimulus will come earlier than expected, investors are seeing it as an opportunity to buy."
Looking at the international landscape, the U.S. dollar rose against the yen on Monday in response to Abe's victory, fueled by investors' expectations that this would portend more stimulus spending. With a 2 percent jump against the yen on Monday, the dollar may post its largest one-day increase since late January.