Pakistan and the NSG: Can Islamabad Win More Support?
Kazakhstan and Belarus are backing Pakistan's entry into the Nuclear Suppliers Group.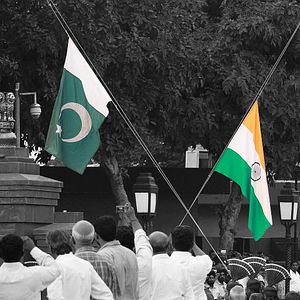 Last week, Pakistan's Special Assistant to the Prime Minister on Foreign Affairs Tariq Fatemi said that Kazakhstan and Belarus have supported Pakistan's Nuclear Suppliers Group (NSG) bid. This support is an often overlooked aspect of how states view Pakistan and its stance on global nuclear governance, which is based upon the principles of equality and non-discrimination. Pakistan's long-held position that the NSG ought to avoid granting membership to India while excluding Pakistan has gained considerable support in the international community, which became evident at the NSG Plenary held at Seoul early this year in June.
Moreover, Pakistan's profile on nuclear security has been commendable yet has received little coverage, given that as per the Nuclear Security Index of 2014, the country ranked higher than India in terms of domestic commitments and capacity. In addition, the impregnability of the country's nuclear weapons systems is due to the adoption of a U.S.-style personnel reliability programs and a highly centralized command structure, which challenges commonly heard claims over Islamabad's inability to secure its weapons systems.
Its progress notwithstanding, much of what had transpired in the NSG plenary held in Seoul this year underlined the need for an objective, impartial, and non-partisan approach towards NSG membership, where the United States' push for India's membership into the NSG was shunned by not only China and Pakistan, but also by countries such as New Zealand, Turkey, Ireland, South Africa, and Austria. South Africa's reservations are noteworthy given that it became the first state to voluntarily disband its nuclear weapons in the 1990s under the African National Congress government.
The reservations over India's admission centered on ensuring parity in the nuclear order and offset benefits to a non-Nuclear Nonproliferation Treaty (NPT) state at the expense of others. Such favoritism toward Delhi has long been considered by Pakistan to be a threat to world peace and regional stability. Opponents to New Delhi's membership had also underlined how granting India membership would undermine nonproliferation efforts, as being a signatory to the NPT should be treated as a prerequisite for NSG membership.
As for Pakistan becoming a signatory to the NPT itself, signing the Comprehensive Test-Ban Treaty, or tackling castigation directed at its nuclear weapons program, the country has repeatedly countered international criticism by claiming that it was not the first country to introduce nuclear weapons in South Asia and that its program acts as a credible deterrent to ward off conventional aggression against India, which had tested its first device in 1974 and then conducted further tests in 1998, prompting Pakistan to respond. This, along with the country's stance that allowing a non-NPT member state membership to the NSG will endanger stability in South Asia and is discriminatory, has gained considerable support among states that champion the cause of equality in the international system.
Hence, the support Pakistan managed to garner on Monday from Kazakhstan and Belarus strengthens the country's stance on nonproliferation, the criteria for NSG membership, and dispels the notion that Pakistan lacks support or stands isolated in the international community as far as nuclear issues are concerned.
Hamzah Rifaat is a research associate at the Global Think Tank Network at the National University of Sciences and Technology and was a 2016 South Asian Voices Visiting Fellow at the Stimson Center.