Uzbekistan and the Eurasian Economic Union
More possible post-Karimov, but still an unlikely direction for Tashkent.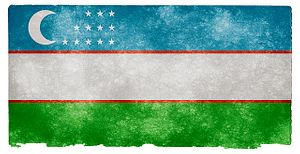 As the dust begins to settle in Uzbekistan following the death of President Islam Karimov, the question of succession appears to be coming into clearer focus. Already a front-runner to follow Karimov, Prime Minister Shavkat Mirziyoyev has begun cementing his path to the presidency, despite the current constitutional route plotted. A highly publicized visit from Russian President Vladimir Putin this week effectively affirmed Mirziyoyev's standing that much more and allowed observers to begin charting the likely courses for Uzbekistan as it pushes into post-Karimov realities.
One of the primary questions circling Mirziyoyev's potential leadership centers on Uzbekistan's role in the same regional groupings Karimov, especially over the past few years, went out of his way to avoid. While Mirziyoyev, based on available evidence, may well keep with Karimov's legacy on the human rights front, there's an outside chance that his assumption of the presidency may bring new momentum for Tashkent to enter certain of the international organizations bordering Uzbekistan.
At the moment, and for any number of reasons, there'd appear little chance Tashkent would consider joining the Collective Security Treaty Organization for a third time. However, there's an outside chance Uzbekistan will revisit the topic of the Moscow-led Eurasian Economic Union, joining Tajikistan in potential candidacy. Considering the extent to which both states rely on remittances from migrant laborers in Russia — and the restrictions imposed on migrant labor by the EEU — joining Kazakhstan, Kyrgyzstan, Belarus, and Armenia in the economic bloc would, arguably, make a certain bit of sense. Moreover, unlike Karimov, Mirziyoyev doesn't appear to have ever dismissed the EEU outright — one more reason that the "most likely benefactor of the current situation [in Uzbekistan] is Russia," as Dmitriy Nurullayev recently argued in The Diplomat.
However, despite Putin's presence in Samarkand, any likelihood of Tashkent leaping immediately into the EEU's fold remains negligible. Not only has the grouping — one whose protectionism has challenged its entire premise — fallen well short of its aims but the latest round of numbers have cast Uzbekistan's economic relationship with Russia in a new light.
As Russia Beyond the Headlines detailed this week, the fiscal links between Moscow and Tashkent have frayed considerably over the past few years. Noting that remittances in 2015 fell to the equivalent of 5 percent of Uzbekistan's GDP — one of the lowest, if not the lowest, estimates yet seen — RBTH added that 2016's rate has further "decreas[ed] by 20 percent compared to the first quarter of 2015." Likewise, last year saw China overtake Russia as the largest exporter to Uzbekistan. And Beijing shows no signs of shifting that trend anytime soon:
That the Chinese are pushing the Russians out of the Central Asia is a general trend, and Uzbekistan is no exception. In 2015, trade turnover between China and Uzbekistan reached $3.5 billion ($2.84 billion for Russia), and China has since become the largest source of direct investment in Uzbekistan. In June 2016, the two countries upgraded the status of their bilateral relations to a "comprehensive strategic partnership."
Given its regional security status and domestic migrant labor situation, Russia maintains a few trump cards in cajoling Tashkent toward Moscow. However, with economic trajectories as they are, the window for any overriding interest Uzbekistan would have in joining the EEU may well have closed. Considering Dushanbe, far more reliant on Moscow than Tashkent, has managed to keep the EEU at arm's-length, Central Asia's most populous nation will likely push on outside the Moscow-led economic bloc — no matter how many flowers Putin lays for Karimov.