With 5th Nuclear Test, North Korea Exposes World's Limited Policy Options 
The latest test drives home how little the world can do to stop Pyongyang's nuclear development.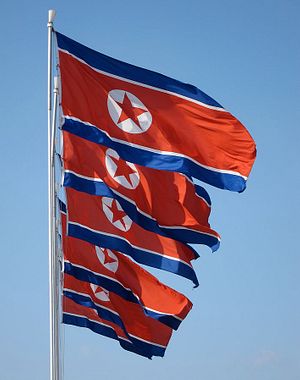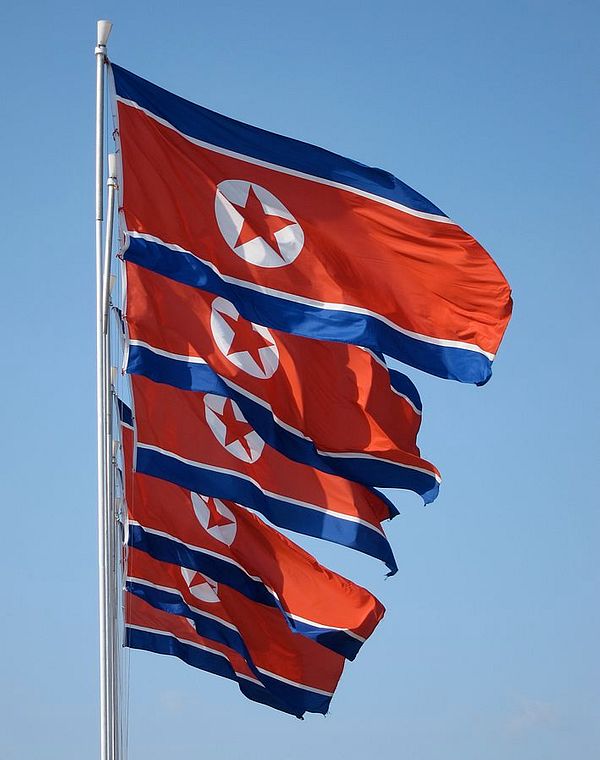 North Korea carried out its fifth and likely biggest nuclear test on Friday, less than a year after its last detonation, in its latest mocking dismissal of international efforts to disarm the isolated country.
The blast, which occurred at around 9.30 am Pyongyang time, was first detected by South Korean authorities as seismic activity near the Punggye-ri Nuclear Test Site, located in North Korea's northeast.
The Korean Central News Agency, North Korea's state propaganda service, later confirmed the detonation of a nuclear device it claimed could be mounted on a ballistic missile. Pyongyang has boasted of being able to miniaturize a nuclear warhead in the past, a claim regarded with skepticism by many analysts.
The U.S. Geological Survey said the explosion was equivalent to a 5.3 magnitude earthquake, while other monitoring bodies produced readings closer to 5.0 on the Richter scale. Seoul's military estimated the yield at 10 kilotons, which would make it Pyongyang's most powerful detonation yet.
"The relative size is clear," Jeffrey Lewis, director of the East Asia Nonproliferation Program for the James Martin Center for Nonproliferation Studies, told The Diplomat. "But the USGS estimates are usually higher than others. And in this case they are much higher. So USGS thinks its 5.3, while everyone else says 5.0. That's a huge range, the difference between 10 and 20 kilotons."
Following four successful detonations, the last of which occurred in January, the test casts a damning light on the progress of a U.S.-led push to rein in Pyongyang's nuclear ambitions, which have progressed steadily despite a decade of sanctions and censure. Just last March, the UN slapped the country with its harshest sanctions yet, which the United States soon added to with unilateral measures.
U.S. President Barack Obama, who has seen all but one nuclear test occur on his watch, has stuck rigidly to a policy of isolating Kim Jong-un's regime, refusing dialogue until Pyongyang demonstrates seriousness about denuclearization, an approach dubbed "strategic patience."
Daniel Pinkston, a former Korean linguist with the U.S. Air Force who now lectures at Troy University, said there nevertheless remained scope for further pressure on Pyongyang.
"We can do a lot, and are doing a lot, but can always do more and do it better," he said. "Raise the costs through sanctions, deterrence, and containment. Export controls."
But in pro-engagement circles, Friday's test was taken as a sign of the need for a fresh approach to the region's most provocative Gordian knot.
"Now would be a good time for a serious policy debate in the U.S. over how to rethink a failing approach to North Korea," John Delury, a North Korea watcher at Seoul's Yonsei University, wrote on Twitter, adding that sanctions and censure had not worked for the last eight years.
Calls for diplomatic overture, however, have to reckon with the recent history of engagement, critical assessments of which range from lackluster to disastrous.
Having signed the Agreed Framework denuclearization deal with Washington in 1994, Pyongyang denoted its first nuclear device in October 2006, during the twilight of a South Korea-driven period of rapprochement known as the "Sunshine Policy." A little over a year later, the South Korean public's disillusionment with the policy expressed itself at the ballot box with the election of Lee Myung-bak, who took a hardline against the regime.
Whether or not the latest demonstration of North Korea's nuclear aspirations steers policy in new directions, the international community appears to be playing with a limited hand of cards.
"If you want to disarm them then you have to use force," said Pinkston, of a prospect that has remained unthinkable to policymakers and analysts right across the ideological spectrum.
"But is it worth the cost of using force?" he added. "I don't think so."