Kazakh Businessman Given 21 Years for Alleged Coup Plot
According to the state, Tokhtar Tuleshov plotted a coup, but the closed-door trial keeps the evidence beyond scrutiny.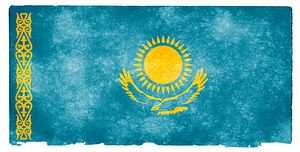 The closed-door trial of Tokhtar Tuleshov in an Astana military court concluded Monday with the businessman being handed a 21-year prison sentence on charges he plotted a coup against President Nursultan Nazarbayev. Other charges included illegal weapons possession and extremism.
Tuleshov and three others were arrested in January (by the time the trial began in September, 24 associates had been arrested, including a former deputy prosecutor general and a former regional police chief). At the time it was not clear why police in the southern city of Shymkent had raided Toleshov's home — apparently finding weapons and drugs — but many linked the arrests to Tuleshov's position running the Kazakhstan office of a Russian organization, the Center for the Analysis of Terrorist Threats. Reuters noted that the organization's Kazakh website had "published anti-Western and pro-Russian articles, such as a piece alleging Islamic State militants were sending reinforcements to Ukrainian nationalists."
Tuleshov was widely referenced in the media as "pro-Russian" and his detention fit into a series of arrests and trials which, taken together, evidenced a crackdown on those who espoused perhaps too much Russian nationalism and not sufficient (pro-Nazarbayev) Kazakh nationalism. In late 2015, 26-year-old Igor Sychev was sentenced to five years in jail for posting a poll that asked if Kazakhstan's eastern region should become part of Russia. In January 2016, Yermek Narymbayev and Serikzhan Mambetalin were convicted of "inciting national discord" through Facebook posts that cited another activist critical of the state.
There wasn't much movement on the Tuleshov case until the spring, when the authorities began drawing lines between Tuleshov and the Land Code protests, characterizing the unprecedented protests as a coup attempt. By July they'd laid out a plot worthy of a movie. In July, I condensed it like this:
The conspiracy detailed by KNB spokesman Ruslan Karasev Monday – reported by Vlast and EurasiaNet – was convoluted to say the least: involving a crime syndicate, the Brothers' Circle, that may or may not exist but is nonetheless a group of Eurasian kingpins the subject of U.S. sanctions; a network of businesses in everything from brewing to film to agriculture; and a birthday party as cover for weapons demonstrations. A piece of evidence, apparently, is a picture of Tuleshov looking at the presidential palace, demonstrating his ambitions to high office. (Never mind that the Akorda is one of the most iconic landmarks in Astana). Further suspicions are cast on his work to make himself a successful businessman and a well-known influencer of public opinion.
What the state's evidence against Tuleshov was is unclear, as the trail was held behind closed doors. Journalists were allowed in only to hear the verdict and sentencing. 
The state is pursuing another case against Tuleshov including charges that he financed the spring protests, something he seems to have admitted to when testifying via video against two activists accused by the state of inciting discord and organizing the illegal protests.