Hong Kong Ombudsman: Government Should Stop Stonewalling Digital News Outlets
The government's treatment of digital-only media outlets is criticized.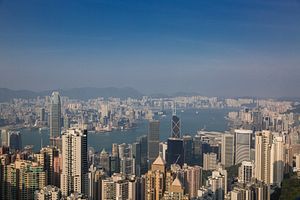 Hong Kong's Ombudsman has ruled that the government's policy toward digital-only media's access to government press events and information dissemination is inadequate and vague. The government had made a pledge in January 2014 to ensure its press policy would adapt to the rapidly changing environment of the media industry; however, as the Ombudsman noted, there had been little progress made or signs of any reform.
"New media in Hong Kong and other parts of the world have shown rapid development. These new media are on a par with the traditional media in terms of functionality, and some have even outpaced the latter…  [Hong Kong's] Information Services Department (ISD) should think out of the box," the Ombudsman said in its verdict.
The government argued that the issuance of accreditation to online-only media would lead to overcrowding and security risks. However, it provided no evidence other than a few standalone instances. The Ombudsman rejected this argument and said the "blanket restriction was clearly more than necessary."
Unlike the digital media landscapes of countries such as the United States, online media in Hong Kong is still in its infancy. The dominant players still largely cater to a more youthful audience with more liberal-leaning ideologies, something neither the Chinese government nor Hong Kong administration are willing to entertain. Small scale online-only media outlets have grown since the Umbrella Movement in 2014 — the same year that the government promised its media reforms, which may explain why it has been so lackadaisical in its implementation. With the squeezing of traditional media by Chinese financial pressure and censorship, online-only platforms have been one of the few ways China-sensitive news has been disseminated.
The Ombudsman's six page report said the government's guidelines were "vague" and that the public and industry are not given any clues about its criteria. It recommends the ISD take three steps:
Review as soon as possible its practice of denying all online media not affiliated to "mass media organizations" access for on-the-spot reporting, and adopt a more open policy to keep pace with the times;
Review and relax as far as practicable the eligibility criteria for registration as Government News and Media Information System (GNMIS) users and draw up related guidelines for its staff and media organizations; and
Pending completion of its reviews, be more flexible in dealing with request from individual media organizations and allow them to carry out news reporting wherever possible.
The Hong Kong Journalists Association welcomed the ruling and promptly called for an accreditation system for online-only media to be introduced as soon as possible. However, the government is unlikely to make any sudden changes to its existing policies, given China's very public disdain for free media.
In early 2016, Chinese leader Xi Jinping gave a speech emphasizing a far-reaching and restrictive media policy that sought to control news outlets, effectively turning them into the Communist Party's propaganda mouthpieces. Recent central government policies also aimed to curb foreign media companies, restricting foreign-owned companies from publishing and distributing content online within China. Hong Kong is excluded from such restrictions, but the political will of China is ever present, and as the representative extension of the Chinese government in Hong Kong, the local administration has no real desire or incentive to act upon its own policy reviews. The Ombudsman's recommendations are not legally binding.