Tajikistan's Magnitsky: The Case for a Global Magnitsky Act
The plight of Buzurgmehr Yorov illustrates the need for Magnitsky-inspired sanctions.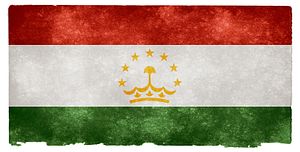 November 16 marked the seventh anniversary of the death in custody of Sergei Magnitsky, the Russian whistle-blower who in 2008 exposed the biggest tax-fraud case in Russian history. The $230 million embezzlement scheme uncovered by Magnitsky implicated several high-ranking Russian Interior Ministry officials and pointed toward scandalous bonds between organized crime and state structures. Then in a tragic turn of events, the very same officials soon had Magnitsky arrested and charged with the scam he had exposed. In an effort to shift the blame away from themselves and onto Magnitsky, state officials attempted to pressure him to falsely confess to the embezzlement by placing him under agonizing prison conditions, subjecting him to torture and ill-treatment, and routinely denying him medical care.
Magnitsky never admitted to any wrongdoing; to the very end he believed the Russian justice system would vindicate him. After almost a full year of suffering, on November 16 2009, he died in his prison cell in a pool of his own urine. Independent investigators subsequently concluded that prison guards had beaten him to death with rubber truncheons.
Just as with countless nameless torture victims around the world, the story of Sergei Magnitsky could have ended when he perished in prison. However, a diverse set of human rights defenders across the globe wanted it differently. With the combined efforts of an array of activists, including a former client of Magnitsky, British-American businessperson Bill Browder, the atrocious death of Magnitsky gave rise to the U.S. Magnitsky Act, a piece of legislation allowing governments to impose targeted sanctions against Russian officials complicit in the death of Magnitsky and other similar cases.
Encouraged by the success of the Magnitsky Act, many human rights organizations, including the Norwegian Helsinki Committee (NHC), are working towards a Global Magnitsky Act. A hearing on the subject will be organized by the NHC in Oslo next February. The urgent need for a Global Magnitsky Act can be illustrated by the innumerable gross human rights violations taking place in authoritarian countries worldwide.
One such country is Tajikistan, where a full-blown human rights crisis has been allowed to unravel over just the past few years. Unchecked by the international community, Tajik state officials continue to torture, imprison on false grounds, kidnap, and disappear critics, whistle-blowers, and human rights defenders. Unscrupulously cracking down on perceived critics, authorities have furthermore unleashed a cold-blooded campaign of family persecution targeting relatives and family members of dissidents. Last year the Central Asia country made international headlines when assailants assassinated a Tajik opposition leader in Turkey.
In the midst of an unprecedented human rights crisis in Tajikistan, a myriad of grueling cases immediately lend themselves to the discussion of a Global Magnitsky Act. Particularly relevant, however, is the case of Buzurgmehr Yorov, a fearless Tajik human rights lawyer and whistle-blower recently sentenced to 23 years imprisonment for doing his job.
Yorov found himself in the authorities' crosshairs in September 2015 when he took on the cases of several leaders of the peaceful opposition. Authorities had recently launched a campaign of mass arrest against the opposition, arresting up to a hundred members of the country's main opposition party, the now-banned Islamic Renaissance Party of Tajikistan (IRPT).
On September 28, Yorov told local media that one of his clients, IRPT Deputy Chairman Saidumar Hussaini, had been tortured in pre-trial detention. He also described how officials had offered his client a ministerial post if he would agree to publicly condemn the party and declare all its activities illegal. In the interview Yorov also revealed information strongly indicating that government officials had planted explosives in the homes of several of the arrested IRPT members. Lastly Yorov told the press that he had formed a committee for the defense of the arrested party members.
Following Yorov's statements to the press, law enforcement officers arrested him later that day. The state since charged him with extremism, fraud, and incitement of discord, and on October 6 this year, sentenced him to 23 years imprisonment. Driving the point home, the prosecutor recently raised further charges against him, including charges of fraud and contempt of court.
While the case of Yorov is horrendous in its own right, the consequences for rule-of-law in Tajikistan look dire. The draconian persecution of Yorov and other lawyers sends a chilling warning to any Tajik lawyer to stay away from sensitive cases. In a related development Tajikistan has recently adopted legislation tightening the authorities' control over the legal profession, with the disastrous result that Tajikistan, with an 8.6 million population, now has less than 400 lawyers as opposed to more than 2,000 just last year. Faced with an unprecedented human rights crisis, the outcome for rule of law and human rights in Tajikistan can only be catastrophic.
The fates of Buzurgmehr Yorov and Sergei Magnitsky bear many similarities – both men are whistle-blowers and victims of grave human rights abuses in retaliation for their legitimate work. On the other hand, Yorov is thankfully still alive. If the Tajik regime is not pressured to change its catastrophic course however, he might spend the rest of his life in a damp and cold prison cell.
Democratic countries' quiet diplomacy and statements of concern have had no effect on the gruesome fate of Yorov or other human rights victims languishing in Tajik prisons. Therefore, Magnitsky-style sanctions by democratic states would be the next logical step in addressing the Tajik human rights crisis.
For seven years human rights activists worldwide have remembered Sergei Magnitsky – now is the time for corrupt officials in Tajikistan and elsewhere to learn his name.
For more information on Magnitsky sanctions, see the Norwegian Helsinki Committee Policy Paper: "Norway and other democratic countries should establish global Magnitsky mechanisms"
Since April 2015 Marius Fossum has been the Norwegian Helsinki Committee Regional Representative in Central Asia where he works on a broad range of human rights issues in the region.