UN Again Takes Up North Korea's Human Rights Abuses
North Korea's human rights situation is highlighted at the UN Security Council and in a recent UN report.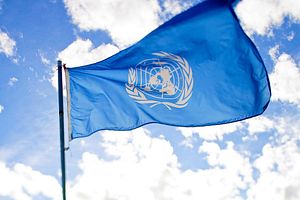 GENEVA — Last week, the UN Security Council discussed the human rights situation in North Korea (DPRK). The discussion followed a resolution adopted by the Security Council on November 30 applying sanctions on North Korea for its latest nuclear test as well as urging North Korean authorities to respect and ensure the "welfare and inherent dignity of people" in its territory.
A UN commission of inquiry (COI) reported in 2014 on the depth of human rights abuses in North Korea, which includes deliberate starvation, forced labor, sexual abuse, rape, torture, and public executions. The COI noted that North Korea does not have any parallel in the contemporary world and the world is struggling to deal with the magnitude of the problem.
The UN seems determined to take concrete actions to hold North Korean authorities accountable for gross human rights violations, as documented in the COI report. The UN has created a group of experts tasked with finding legal ways to hold Pyongyang accountable for atrocities such as murder, enslavement, torture, imprisonment, rape and other grave forms of sexual violence, and persecution on political, religious and gender grounds in political prison camps and ordinary prisons. The UN also is considering and discussing ways to bring Pyongyang to justice through the International Criminal Court in Hague. However, the group of experts just started its work and will not present its findings until March 2017.
The UN Security Council discussed also launching relief activities to address North Korea's critical humanitarian needs. The Council estimates that $145 million are required for urgent assistance and called on countries to support these "life-saving activities." According to Deputy Secretary General Jan Eliasson, the situation in North Korea is dire, with about 70 percent of the population, or 18 million people, lacking secure access to food. "The most vulnerable continue to suffer from a cruel network of political prison camps, an exploitative economic system and widespread discrimination based on social status. A quarter of the population has inadequate access to health services. A fifth of the population lacks access to clean water and proper sanitation," Eliasson told the Security Council.
Because of the humanitarian emergency, people every day try to find ways to escape from North Korea to survive and to live in open society. According to the UN report issued last week, in 2015 alone, 1,275 people escaped North Korea and arrived in the Republic of Korea, 80 percent of them women. Generally, the refugees first escape to China and, with the help of smugglers, eventually arrive in South Korea. Many women leave their children in China, and South Korean authorities often fail to reunite these children with their mothers. The UN report also investigated cases when escaping people were caught. As punishment for their failed attempt, they were forced to pay a fine of 500,000 North Korean won and were persistently harassed.
The stories in the UN report, based on interviews conducted by UN experts, provide a heartbreaking look at life in North Korea. In one account, a refugee named Ms. Shin escaped from North Korea in 2015, leaving her son and husband behind. First she arrived in China and agreed to be sold to a Chinese family to earn money. After several months, she lost any contact with her husband. Her two sisters, who had escaped from North Korea and reached South Korea successfully, funded her trip to join them. Three sisters all left their children and husbands in North Korea; at the time of the report, none of them has been able to see their children again.
Thousands of families are similarly torn apart between the two Koreas. UN experts classify them into three groups: those displaced during the Korean War; enforced disappearances and abductions during and after the war; and individuals fleeing the DPRK after the war in a quest for a better life and freedom over the past decade. The Armistice Agreement which was signed in 1953 did not stop the tragedy of Koreans being separated from loved ones. Involuntary separation is not just the consequence of war, but also the result of structural forms of exclusion, impunity, and disempowerment.
People who fled the hardships of life in North Korea face many challenges as they forced to rely on smugglers to pass border controls. When they reach South Korea, the host country opens its door and gives them opportunities to reconstruct their lives through access to housing, employment, opportunities to pursue further education, and leisure. However, the UN report highlights that the loss of family ties remains an enduring source of anxiety and despair for many, which is aggravated by the difficulty of establishing contacts with family members in North Korea. These refugees live with both constant fear for their relatives left behind and dreams of being reunited.
In addition to voluntary migrations, however, the rivalry between the two Koreas has been accompanied by systematic abductions and enforced disappearances. The UN report concludes that abductions were used as a "tactic of warfare," with North Korea particularly "targeting representatives of South Korean authorities, members of security forces and anti-communist political activists." According to the Korean War Abductees Family Union, estimates of wartime South Korean abductees range between 82,000 and 100,000 individuals, with another 516 people abducted between the Armistice Agreement and the present day. According to the UN report, these 516 people are mostly representatives of South Korean authorities and security forces.