What's Behind Myanmar's New National Security Adviser Post?
The country announces an appointment for a new post to deal with rising threats.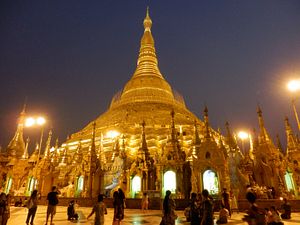 On January 10, the Myanmar government announced an appointment for the new post of national security adviser to help deal with rising internal and external threats.
U Thaung Tun was appointed to the post "in order to advise the President and the Union Government on internal and external threats by assessing situations from a strategic point of view," a short announcement from the office of the president, U Htin Kyaw, said.
The announcement did not elaborate on the threats in question. But Myanmar's ruling National League of Democracy (NLD) government, headed by Aung San Suu Kyi who serves as State Counselor and is still barred from assuming the presidency, has been confronting rising challenges in the last few months, with the Rohingya question in particular in the limelight even as other issues such as managing the peace process still remain.
With respect to the appointment itself, the new national security adviser U Thaung Tun is a former Myanmar ambassador who served in various posts including Washington, D.C., Brussels and Geneva before his retirement in 2010. His has also been an adviser for Shell Myanmar.
Beyond this, the implications of the new position of national security adviser are still unclear. Though the statement said that the newly created position would have the same status as a minister, other key specifics, such as whether the national security adviser would have a dedicated ministry or council to advise and assist him, are still lacking. The NLD had initially come into office drastically cutting the number of ministries in Myanmar from 36 to 21.
And though the announcement did give a general sense of what the position's responsibilities would be, a vague statement like advising the government on threats tells us very little about how exactly the national security adviser would fit in relative to the other existing ministers, including those of home affairs, border affairs, and defense which are all appointed by the military in line with the country's constitution (one of several privileges that it still enjoys).
These individuals, who are also part of the eleven-member National Defense and Security Council, also deal with the "internal and external threats" referred to in the announcement, and the division of labor between them and the rest of the government ties into broader issues as well including civil-military dynamics.