Bela Bhatia's Story Highlights Ongoing Problems in India's Chhattisgarh
An Indian researcher is accosted by a mob in Chhattisgarh, highlighting ongoing rights challenges.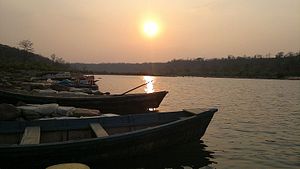 On January 23, 2017, Bela Bhatia, an Indian academic and activist based in the Bastar region of Chhattisgarh was allegedly attacked inside her house by a group of about 30 angry people who demanded her immediate departure from the region. The group threatened arson and attempted to intimidate her landlady as well until they coerced them both into signing a declaration that she would leave the premises under police supervision.
A key site of constantly escalating tensions between police forces and Naxalite guerilla groups, with tribal citizens often caught in the crossfire, the state of Chhattisgarh has long been viewed as a prime site of human rights violations in India. However the Criminal Law Amendment Act (2013) provided hope to tribal rights activists in the region, who were attempting to gain justice, particularly for tribal women who often fell victim to gendered violence.
Bhatia, who has been conducting research on counter-insurgency since 2007, was one of the earliest to use this law in 2015 to gain justice for women who were sexually assaulted and often gang-raped by security forces. Bhatia filed FIRs on behalf of at least 16 women in regions like Sukma and Bijapur – and she was met with resistance and pressured to leave.
Battling accusations of being a guerrilla herself and of fabricating the cases and so on, she has resolutely continued to stay in the region, even though she has been evicted by people who succumbed to official pressure. The strategy of branding those who criticize the administration as Maoists is not new, and Bhatia is not the first to face these charges. However, through 2016, she refused to back down. Buffered by the evidence gathered by the Women Against Sexual Violence and State Repression (WSS) collective, her case grew stronger.
In January 2017, the National Human Rights Commission (NHRC) castigated the state government for its inaction with respect to these repeated instances of sexual assault and held the authorities vicariously liable for the acts of the security personnel and demanded compensation. Soon thereafter, she accompanied the NHRC team to record the statements of the survivors of rape and sexual assault, Bhatia faced the mob inside her home.
The village head and police forces reportedly did very little to control this mob – a pattern that suggested complicity, visible even in attacks Bhatia had faced in the past. However, Bhatia did subsequently receive police protection and assurances of safety from Chief Minister Raman Singh and other officials. Bhatia filed her police complaint earlier this week and in it cited that she found strong support between the police and the group that she suspected her attackers belonged to.
The attack on Bela Bhatia has provoked strong reactions from several groups of human rights activists who have been observing with increasing horror the pattern of eviction of activists and journalists from the state through mob intimidation and police complicity. Raising a demand for restoration of the rule of law in Bastar, they called out the Chhattisgarh government for its brazen reluctance to own up to its role in the crisis. Unless the government responds to this call and takes cognizance of the long list of complaints it has efficiently ignored, it is likely that the activists' worst fears will be realized. The fear that the trends in Bastar of state-complicit violence are worse than the acts of anti-insurgency militia like Salwa Judum that terrorized the region in the past.