Singapore Eyes Tougher Cyber Laws
The city-state is looking to strengthen legal measures against cybercrimes.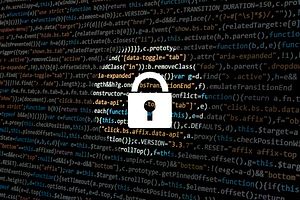 The first-ever publicly disclosed hacking of the Singapore defense ministry's (MINDEF) Internet-connected system last month has understandably spurred the city-state to further ramp up its war against a growing cyber threat ("Singapore Ramps Up Its Cyber War").
As I have noted before, some of the measures taken thus far have included the setting up of a new cyber command called the Defense Cyber Organization (DCO) as well as creating a new cyber defense vocation to ensure that there is sufficient manpower and expertise in the field (See: This is in addition to initiatives that have been already unveiled, which have included greater collaboration with the private sector as well as other regional actors (See: "Singapore's Cyber War Gets a Boost").
But Singapore is also considering measures in the legal realm as well. The clearest sign of this so far emerged last Thursday, when several key amendments to Singapore's cyber crime law, the Computer Misuse and Cybersecurity Act (CMCA), were proposed.
The amendments in the Computer Misuse and Cybersecurity (Amendment) Bill would increase the latitude for the government to crack down on cybercrime. Specifically, they would criminalize: the act of dealing and trading in personal information, including credit card fraud; the buying and selling of hacking tools such as malware and port scanners; and offenses that are committed abroad should they be deemed to cause "serious harm" to the city state.
This is not the first time Singapore has amended its cyber laws. Since the original Computer Misuse Act (CMA) was enacted in 1993 to criminalize unauthorized access or modification of computer material and other computer crimes, it has been amended three times, with the third time in 2013 resulting in its renaming from the CMA to the CMCA.
In a statement, Singapore's Ministry of Home Affairs said that the latest proposed amendments to the CMCA would help "tackle the increasing scale and transnational nature of cybercrime, as well as the evolving tactics of cybercriminals." Incidents like the MINDEF hack certainly help make the case for the government that some toughening may be necessary.