Survey Projects Show Progress on TAPI Pipeline
But as the projected operational date gets pushed back, the surveys may be progress for progress' sake.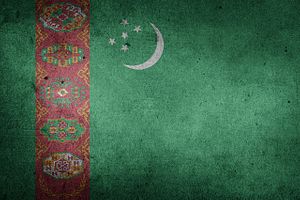 Despite myriad setbacks and any number of reasons for pessimism, the Turkmenistan-Afghanistan-Pakistan-India (TAPI) pipeline is still pushing on. Indeed, if a recent flurry of reports is any measure, TAPI appears to be the one notable multilateral project threading Central and South Asia that may have an outside chance of success, however slim that chance may remain.
A pair of surveying projects have taken center stage in terms of updates on the pipeline, which is planned to carry over 30 billion cubic meters of Turkmen gas to consumers in Pakistan and India. As The Diplomat's Catherine Putz noted in February, Afghanistan had finalized an engineering design for its leg of the $10 billion project. Further, Pakistani Petroleum Minister Shahid Khaqan Abbasi, per Pakistan's Business Recorder, announced last month that Islamabad was formally launching surveying work in the country. India's Economic Times also added that "detailed engineering" has begun on the "peace pipeline" — which, in addition to billions of cubic meters of gas, "is expected to bring peace and stability in the region." Afghanistan's president, according to Trend, even noted the progress on the pipeline as a sign of "close cooperation" between Kabul and Ashgabat.
The recent round of updates is, of course, music to Ashgabat's ears, with the Turkmen government still dealing with the fallout from the cancellation of the Line D pipeline to China. After all, however unlikely TAPI's final completion may be, it's far greater than the chance Turkmenistan sees of completing any kind of Trans-Caspian pipeline in the foreseeable future. The pipeline to India now exists as Turkmenistan's last, best hope to re-ignite its gas exports.
But where photo-ops and mutual back-slapping surrounding TAPI updates have become the norm, there's a reason most prognosticators are still wary about ever seeing TAPI come to fruition. For instance, buried beneath the announcements of new surveys and engineering projects, regional officials have begun pushing back the pipeline's presumed completion date. Where Pakistani officials recently said the pipeline would be finished by 2019, Pakistan's The News reported that, "on account of delay in achieving financial closure," 2020 was now the projected end-date for the pipeline. Even that might still be too optimistic.
All of this, of course, ignores the piling security threats, most especially in Afghanistan, to say nothing of India-Pakistan coordination concerns. So while it's welcome news to TAPI's boosters that the pipeline has seen recent positive developments, the moves seem more like progress for progress' sake, rather than long-awaited, substantive developments.