China Reduces and Restructures Army
China eliminates five army corps as part of a restructuring and force reduction drive.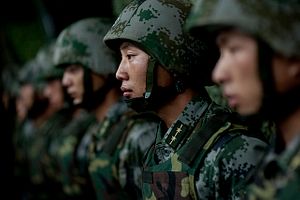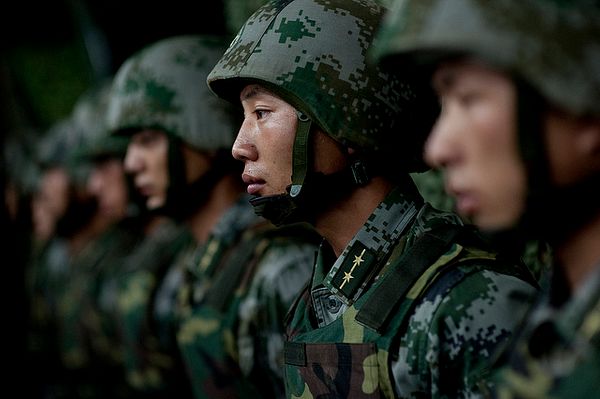 China's Defense Ministry formally announced last week that five of the People's Liberation Army's (PLA) 18 army corps had been disbanded as part of President Xi Jinping's military overhaul, which began in 2015.
Ministry spokesman Yang Yujun told a regular press conference in Beijing that the Central Military Commission (CMC) had assigned new numbers for the remaining corps, beginning at 71 and ending at 83. The remaining 13 corps are part of the 84 newly restructured units, which includes the 15 main departments directly under the CMC, provincial military commands, Defense Ministry military academies and universities, as well as the head command offices of the Army, Navy, Air Force, and Rocket Force.
Yang said the adjustment is part of an ongoing effort to reform the army corps, which aims to reshape the combat units of the land forces from an emphasis on quantity and scale to quality and effectiveness, which is a key step toward building a capable and modern army.
The drive is part of an ongoing restructuring of the Chinese military that Xi, who also chairs the CMC, introduced in late 2015. The restructuring aims to transform the People's Liberation Army into a nimble and modern fighting force with more robust cyber warfare and joint operations capabilities. China's growing economic might accompanies an increasingly assertive regional role, including contentious sovereignty claims in the South China Sea, as Beijing also seeks to expand its military presence in foreign lands.
Xi said creation of the units was a major step toward building a world-class army that could safeguard national sovereignty, safety, and interests, according to a Xinhua report in 2015. At the time, Xi said that the military would be reduced by approximately 300,000 personnel, which would still leave China with a military that numbers approximately 2 million.
Analysts have said that the unprecedented move to rename the corps was part of Xi's ongoing anti-graft drive. By changing the names of the corps — something not even Deng Xiaoping dared to do — Xi aims to remove the traditions and loyalties attached to these military institutions, which would then eliminate the factionalism, rivalry, and corruption that have developed over the decades since the Communist Party swept into power.
Furthermore, the PLA has been undergoing a constant stream of downsizing since the 1980s. The Chinese military has been reduced four times since: by one million in 1985, by 500,000 in 1997, by 200,000 in 2003, and is currently in the process of further reducing by 300,000. Military analysts have suggested that the downsizing could have as much to do with defense budgets as it does with optimization of forces. Military wages have increased considerably in recent years, and the savings will likely flow into the modernization of the PLA.