China's Next Internet Crackdown
China's Cybersecurity Law could take internet censorship to a new high.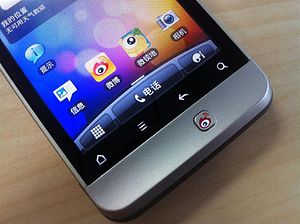 China's new Cybersecurity Law takes effect on June 1. Together with regulations issued over the past month by the Cyber Administration of China (CAC) — including on news reporting and commentary — the new legal landscape threatens to tighten what is already one of the world's most restrictive online environments. What happens next will depend on a combination of Chinese government actions, citizen pushback, and international readiness.
Past experience suggests that the government's enforcement of the regulations will be uneven and selective but a worst-case scenario would include three features.
First, social media accounts would be closed on a large scale across multiple platforms. This has already been taking place in a more piecemeal fashion. Since 2013, online opinion leaders with millions of microblog followers on Sina Weibo have had their accounts shuttered. In March 2014, dozens of public accounts on WeChat that shared information on current affairs were closed or suspended. More recently, some journalists and academics have reported having their personal WeChat accounts shuttered. Under the new rules, millions of social media accounts sharing information on even apolitical news topics could be subject to such censorship.
Second, there would be an increase in arrests of ordinary users, including based on private information obtained by Chinese security forces from internet companies. The foreign business community and internet freedom advocates have expressed concern regarding the Cybersecurity Law's requirement that user data be stored on servers inside China, which would make users more vulnerable to having their private communications seized or used for prosecutions.
The Chinese authorities have made clear that they are willing to imprison ordinary citizens based on content shared or viewed via social media. A February 2017 Freedom House study on religious freedom found that Falun Gong practitioners had been jailed for posting messages about the spiritual group or human rights abuses to WeChat or QQ, and that young Uyghurs had been imprisoned for viewing online videos about Islam. Last month, Wang Jiangfeng of Shandong Province was sentenced to two years in prison for referring to "Steamed Bun Xi" — a banned nickname for President Xi Jinping — in a group message on WeChat.
Third, full enforcement would mean greater government control over private media companies and news portals. The CAC rules promulgated on May 2 significantly restrict the space for investment and editorial input by foreigners, requiring editors in chief, for example, to be Chinese passport holders. They also mention "special management shares." According to former journalist Feng Kecheng, now a media studies doctoral candidate in the United States, private web companies that provide news may have to issue such special shares to the government and possibly grant it a seat on their boards.
These provisions reflect Chinese leaders' attempts to bring the online news industry into closer alignment with the domestic print and broadcast sectors, in which all outlets are owned by the state or party. Yet some Chinese media observers remain cautiously optimistic, since it is doubtful that the CAC will close millions of WeChat, Weibo, and QQ accounts or imprison tens of thousands of people for sharing "unlicensed" news.
Meanwhile, online businesses and news websites, which must still compete for users, are likely to continue dragging their feet on compliance and might engage in outright defiance. In August 2015, following deadly chemical explosions in Tianjin, several news portals produced original reporting about the cause of the blasts, although they were technically barred from doing so even under previous regulations.
Netizens, technologists, and their counterparts outside China will continue to develop ways to disseminate uncensored information on important topics and protect user privacy. Last month, Radio Free Asia reported that as local governments in Hebei and Guangdong provinces stepped up monitoring of public WiFi hotspots, a free mobile application called WiFi Master Key — which encrypts user activity — was downloaded over 900 million times. Similarly, after Apple was pressured to remove the New York Times mobile app from its stores in China, downloads for a less easily blocked Android version continued unobstructed.
China's internet is still a contested space. Indeed, regime insecurity about this contestation is precisely what is driving the latest effort to consolidate control. "Online, the government is fighting like a cornered beast," says journalist Zhu Xinxin. "They can't exercise total control over online public opinion."
Xi is facing simultaneous political and economic pressures, raising the stakes of the struggle, but it is precisely during times of crisis that Chinese netizens have shown a greater tendency to seek out uncensored information. This occurred in 2012, amid a national scandal centered on Chongqing party boss Bo Xilai; in 2014, when Instagram was blocked at the height of Hong Kong's Umbrella Revolution; and in 2015, following the Tianjin explosions.
All those with an interest in Chinese people's access to information — whether they are foreign governments, technology companies, civil society groups, or ordinary citizens — should be prepared with contingency plans and funding to support circumvention tools and other means of getting uncensored news into and out of China at critical moments.
With a major Party Congress approaching in the fall, environmental problems multiplying, and North Korea advancing its nuclear program, the next moment of crisis in China might be just around the corner.
Sarah Cook is a senior research analyst for East Asia at Freedom House. She directs its monthly China Media Bulletin and is author of its recent report The Battle for China's Spirit: Religious Revival, Repression, and Resistance under Xi Jinping.