Indian State of Jharkhand Sees A Deadly Public Lynching Incident. What Now?
May 2017 saw disturbing instances of vigilante violence in India.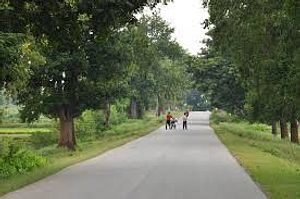 Among the more dangerous forms of vigilante justice in India today is the practice of public lynchings – when a mob decides to punish alleged perpetrators of a crime by taking law into its own hands.
The state of Jharkhand was the site of one of the most recent instances of this practice in India. In late-May, two lynchings occurred where mobs aggressively beat up individuals suspected of 'child-lifting' or kidnapping. The basis of such rumors was eventually found its way across the popular messaging app Whatsapp and at least seven people were confirmed dead in the days that followed. The incidents, which occurred in East Singhbhum District, also left several injured.
The domino effect of these incidents has been significant. First, protestors tried to organize into a human chain without permission and faced opposition from the police as scuffles ensued. Next roads were blockaded from the resultant anger. Finally in the descent into violence, protestors were beaten by the police as well in Jamshedpur, and curfew was imposed.
The furor had implications on two particular sections. First, the rumors were spread most vociferously in the predominantly tribal villages, where the residents armed themselves out of fear. In the aftermath of the incident, shops were temporarily shut down and several parents were too afraid to send their children to school. Secondly, the men killed were predominantly Muslim, sparking anger among the community in key pockets in Jharkhand. Strikes and protests were held at community levels and some had to be dissipated only using teargas.
Lynching incidents are not new to the state where angry mobs have used it as a favoured means of attack during inter faith disputes and for honor killings. The penetration of social media and the extent of misinformation that troublemakers have spread in this instance, however, makes this particularly worrisome.
The rumors had kept villagers on an edge since mid-May and less serious instances of violence had already been seen in some. However, tribal leaders have since said that even though the police was sought early on and apprised of this situation, no action was taken to rein in the mobs until the killings had occurred. Two officers in charge have been suspended in the inquiry that followed, and over twenty five suspects arrested.
The situation though has far from settled, as yet another child was abducted in the same zone where the lynching occurred, days after the inquiry began. The authorities have in the meanwhile begun awareness campaigns to contain the rumors and protests.