Where is Singapore in its War on Fake News?
City-state likely to announce new legislation to tackle the problem next year.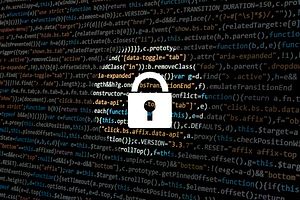 This week, Singapore's Home Affairs and Law Minister K Shanmugam made headlines when he suggested that the city-state may introduce new legislation to tackle fake news next year. His comments, made during a keynote speech at a conference on the subject, reflect the growing concerns in both the city-state and the region more generally about the threat.
Singapore is by no means the only country contending with the fake news problem in Southeast Asia or even Asia more broadly, as I have noted earlier this week (See: "Winning Asia's War on Fake News). Indeed, even neighboring governments like Malaysia and Indonesia have been mulling steps to crack down on the challenge, and Asian governments are discussing further measures that can be taken further down the line.
But Singaporean officials, including Shanmugam himself, have been publicly and privately emphasizing the dire consequences of fake news to the country specifically, including generating unnecessary public alarm, diverting limited resources, and harming the reputations of individuals and institutions.
They have also contended that while the city-state does have some laws that could be used to deal with misinformation, given the speed and ease with which fake news often spreads as well as its potential impact on domestic politics and even broader social stability, current regulations are insufficient and need to be supplemented with others as well.
Shanmugam has long been firm about where he stands on the subject, and he has made the government's view on the subject quite clear. Speaking in the nation's parliament in April, he said that existing approaches were "ineffective," noting that "more needs to be done" in this regard.
At the time, he had also generated some controversy by calling out specific websites such as The Real Singapore (TRS), The States Times Review, and All Singapore Stuff (ASS) as being offenders in this regard. The end goal, as Shanmugam sees it, is basically to delegitimize fake news, help people identify what is and what is not fake news, and to deal with the perpetrators of fake news.
During his keynote address at a conference on confronting fake news at Singapore Management University, he reiterated his concerns about both the seriousness of the challenge and the determination of the Singapore government to respond to it. He was also quite direct in stressing that while media organizations and companies like Facebook, Google, and Twitter do have a significant responsibility in tackling misinformation, some of the steps they have taken such as reinforcing standards or voluntary commitments to remove inappropriate content may not be sufficient and will likely need to be supplemented by a stronger government response.
Unsurprisingly, Shanmugam did not publicly reveal any specifics about the shape of future legislation given that the review is still ongoing. But he did say that the government will consult stakeholders during the second half of this year regarding new laws.
He also added that as part of the effort, the Singapore government would study the experiences of other countries, such as Britain where a parliamentary committee is looking into whether social networks should be held responsible for inappropriate content.
As in other countries, the government's battle against fake news is likely to be met with a mixed reception to varying degrees from the public, with some hope that something can be done about it, some doubt that the challenge can really be fully combated, and some fear about the potential fallout including the use of such responses for political ends.
But Shanmugam predictably insisted in his address that the Singaporean people were firmly behind the government's approach. As an example, he cited a poll in May that showed that more than 90 percent of Singaporeans supported stronger laws designed to either remove or correct fake news.
In an indication of the magnitude of the challenge, that same poll had also found that about 75 percent of respondents came across fake news at least occasionally, a quarter had shared information later discovered to be false, and around a half were confident that they could identify what constituted fake news.