Is Anbang Under Pressure to Sell Waldorf Hotel?
Bloomberg reports that Chinese authorities have asked Anbang to sell overseas assets;  Anbang denies.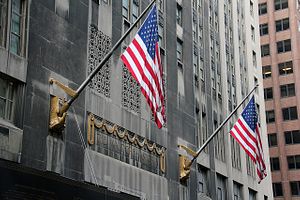 Anbang, the Chinese insurance conglomerate that purchased the luxury Waldorf Astoria hotel in New York in 2014, is obviously going through troubled times.
Since early June, Anbang's founder and chairman Wu Xiaohui has been detained in China for unknown reasons. On July 31, Bloomberg quoted anonymous sources as saying that Chinese authorities have asked Anbang to sell its offshore assets — including the Waldorf — and bring the proceeds back home.
In an email response to Bloomberg, Anbang denied that they have received such a request and affirmed that the company has no plans to sell its overseas assets at present.
Despite the denial, Bloomberg's revelation isn't groundless.  
Since Wu's detention,  a series of negative reports related to Anbang have been brought to light. For examples, some Chinese banks stopped selling Anbang's financial products; one bank, rumored to have given 100 billion yuan ($15 billion) in loans to Anbang, pushed back and said the number was closer to 100 million yuan. All the information signals Anbang's unpromising prospects.
What is lying in the background is the Chinese government's recent discouragement, or — to use the words of a Chinese think tanker — regulation of overseas investment.
Recently, China's anti-corruption campaign had turned to the Chinese financial sector. On March 21, 2017 China's Premier Li Keqiang made a harsh speech on clamping down on "financial predators" :
[We will] crack down on illegal bank credit, insider trading, and interest transmission, insurance companies' illegal acts. Regarding those regulators who collide with financial predators to conduct illegal acts, [they] must be severely punished as a warning to others.
It is widely believed that the so-called  "financial predators" refer to those owners of Chinese private conglomerates that have been heavily investing in overseas assets with a hidden agenda of capital flight. Anbang's Wu Xiaohui happens to be one of the most high-profile overseas investors. He had aggressively expanded his business in the global market in the past several years.
In fact, Anbang is not the only Chinese conglomerate haunted by the new strict regulation. Wanda — another Chinese conglomerate founded by a high-profile billionaire, Wang Jianlin — is also floundering.
It has been reported that China's regulators have demanded all the banks in China not to extend loans to Wanda for overseas deals. The decision was such a big blow to Wang that he had to sell off his assets cheaply in order to pay back his debts.  
It's still uncertain for now whether Anbang would really sell off its overseas assets, but the reality will definitely reveal itself soon.
Charlotte Gao holds a MA degree in Asian Studies. Her research interests center around East Asian topics. She has worked in the past as a news editor, reporter, and writer for multiple traditional, online, and new media outlets.